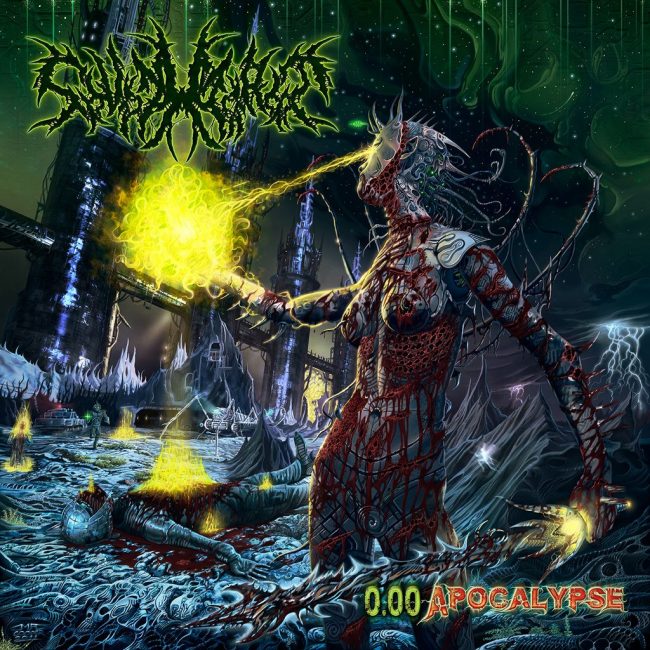 ROOTS OF BRUTAL SLAM DEATH METAL
Week of June 24, 2017
Sat 6/24, 6PM ET
Sun 6/25, 1PM ET
Mon 6/26, 9AM ET
Tues 6/27, 4PM ET
Thurs 6/29, 9PM ET
Prepare for a world-ripping rhino charge of a metal history lesson as host Ian Christe leaps into the vulgar abyss of brutal slam death metal. Based around gravity-bending "slam" breakdowns, this gruesome and grotesque extreme of death metal is the ultimate in dehumanized end-of-civilization fun. Check out pioneers Devourment and Skinless, plus sickos Disfiguring the Goddess, 7 H. Target, Big End Bolt, Visceral Disgorge, Slamentation, and brand new music by slam idols Dying Fetus. Strap on your biotechnical body armor, and know your Roots!
For a thorough understanding of the birth, rise, and myriad incarnations of death metal, pull off the shelf a copy of Albert Mudrian's dazzling CHOOSING DEATH: The Improbable History of Death Metal and Grindcore, with a foreword by the late BBC DJ John Peel.
PLAYLIST:
ANALEPSY – "Atrocities from Beyond" from APOCALYPTIC PREMONITION
DEVOURMENT – "Choking on Bile" from MOLESTING THE DECAPITATED
SKINLESS – "The Optimist" from FORESHADOWING OUR DEMISE
CENOTAPH – "Necrocannibal Tribes" from REINCARNATION IN ECSTASY
VISCERAL DISGORGE – "Skullfucking Neonatal Necrosis" from INGESTING PUTRIDITY
DISFIGURING THE GODDESS – "Deaths Head Mask" from DEPRIVE
BLUNT FORCE TRAUMA – "Vengeance is Nothing" from VENGEANCE IS NOTHING
SLAMENTATION – "Meatcleaver Dismemberment" from CRAWLING THROUGH THE MORGUE
7 H. TARGET – "Cyborg Combat" from 0:00 APOCALYPSE
GUTTURAL SLUG – "Hacksaw Surgery" from MEGALODON
BIG END BOLT – "To the Ash" from KILLSTRUMENTS & DEATHODS
DYING FETUS – "Fixated on Devastation" from WRONG ONE TO FUCK WITH
Roots is Sound of the Beast author and Bazillion Points publisher Ian Christe's heavy metal history show on Sirius XM Liquid Metal channel 40. Launched in June 2004, each weekly show has examined another subgenre, band, movement, country, or theme in metal, punk, and heavy rock. Past episodes are available on-demand online from SiriusXM.com.