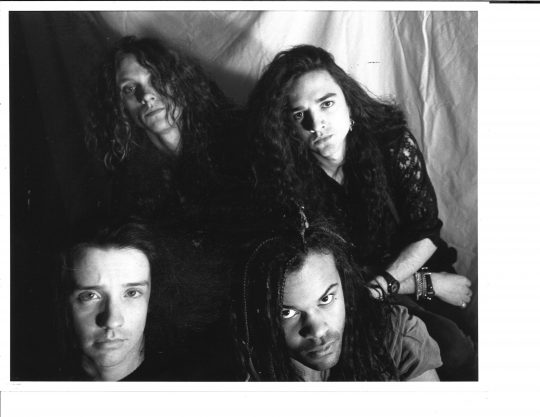 Our colleagues at the U.S. Library of Congress have wandered into a hall of mystery located in the palace of your and our expertise. Who is this unknown rock band pictured above?
Based on the goth-y dusting of alternative grit over a dark shell of East Coast glam rock, we squinted hard and guessed Spread Eagle, which the members of the band promptly denied. So who then? The U.S. government needs to know, for the greater cultural good of the world, time to heed the call and do your trivial duty!
And though you have to go back nine-and-a-half years to find the posts, "Who Are You?" was once a semi-regular, much-loved feature of this blog.