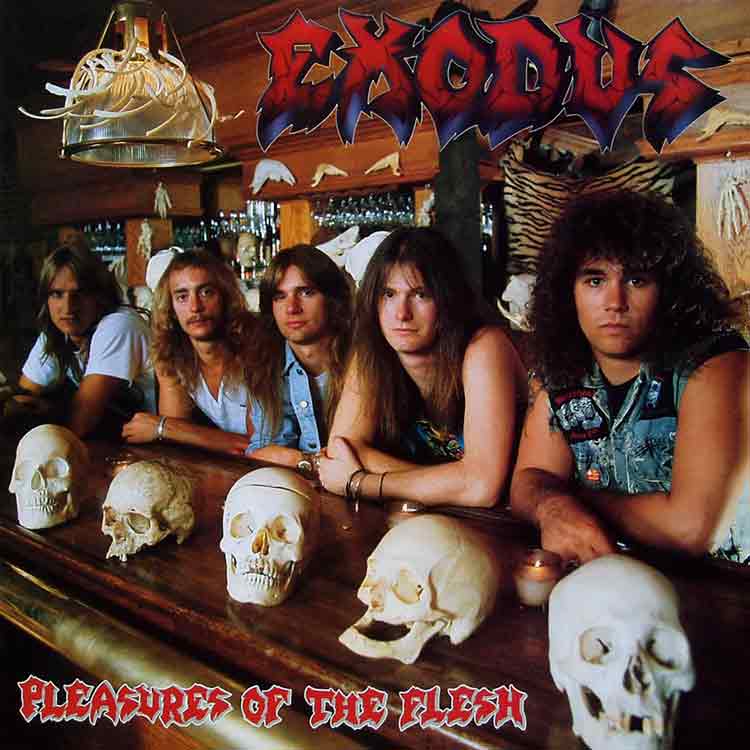 ROOTS THIRTY-YEAR THRASHBACK TO 1987
Week of July 22, 2017
Sat 7/22, 6PM ET
Sun 7/23, 1PM ET
Mon 7/24, 9AM ET
Tues 7/25, 4PM ET
Thurs 7/27, 9PM ET
Riding high after 1986's full-fledged arrival of fast, frantic thrash metal, the year 1987 brought a fresh onslaught of new faces, further refinements, and unexpected departures. Join host Ian Christe ("Sound of the Beast") for a crushing metal history lesson featuring 1987 releases by Death Angel, Kreator, Exodus, Celtic Frost, Metallica, Anthrax, Voivod, Nuclear Assault, Testament, Overkill, Sacrifice, and Excel.
For the ultimate first-hand view into the birth and evolution of thrash metal, check out MURDER IN THE FRONT ROW: Shots From the Bay Area Thrash Metal Epicenter, by Harald Oimoen and Brian Lew.
PLAYLIST:
DEATH ANGEL – "Voracious Souls" from THE ULTRA-VIOLENCE
KREATOR – "Toxic Trace" from TERRIBLE CERTAINTY
EXODUS – "Brain Dead" from PLEASURES OF THE FLESH
TESTAMENT – "Over the Wall" from THE LEGACY
ANTHRAX – "I Am the Law" from AMONG THE LIVING
METALLICA – "Helpless" from THE $5.98 EP
VOIVOD – "Killing Technology" from KILLING TECHNOLOGY
CELTIC FROST – "Mesmerized" from INTO THE PANDEMONIUM
NUCLEAR ASSAULT – "Cold Steel" from THE PLAGUE
OVERKILL – "Deny the Cross" from TAKING OVER
EXCEL – "Split Image" from SPLIT IMAGE
SACRIFICE – "Afterlife" from FORWARD TO TERMINATION
Roots is Sound of the Beast author and Bazillion Points publisher Ian Christe's heavy metal history show on Sirius XM Liquid Metal channel 40. Launched in June 2004, each weekly show has examined another subgenre, band, movement, country, or theme in metal, punk, and heavy rock. Past episodes are available on-demand online from SiriusXM.com.