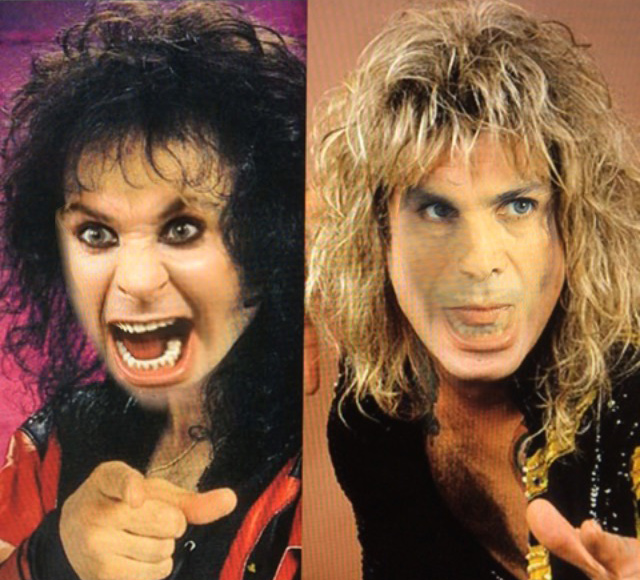 Roots of Second Singers on Sirius XM
Week of July 29, 2017
Sat 7/29, 6PM ET
Sun 7/30, 1PM ET
Mon 7/31, 9AM ET
Tues 8/1, 4PM ET
Thurs 8/3, 9PM ET
This week's metal history lesson compares the effects on singer changes in bands ranging in styles including classic heavy metal, thrash metal, and melodic death metal. What changes in songwriting, style, and sound do new singers really bring? Listen to the evidence, with comparisons of tracks by Black Sabbath, Iron Maiden, Legacy/Testament, Sepultura, Arch Enemy, and, of course, Pantera. Know your Roots!
PLAYLIST
BLACK SABBATH – "Hole in the Sky" from SABOTAGE
BLACK SABBATH – "Neon Knights" from HEAVEN AND HELL
IRON MAIDEN – "Drifter" from KILLERS
IRON MAIDEN – "Invaders" from NUMBER OF THE BEAST
ANTHRAX – "Deathrider" from FISTFUL OF METAL
ANTHRAX – "A.I.R." from SPREADING THE DISEASE
LEGACY – "Raging Waters" from DEMO 1985
TESTAMENT – "The New Order" from THE NEW ORDER
ARCH ENEMY – "Silverwing" from BURNING BRIDGES
ARCH ENEMY – "Enemy Within" from WAGES OF SIN
SEPULTURA – "Beneath the Remains" from BENEATH THE REMAINS
SEPULTURA – "Come Back Alive" from ROORBACK
PANTERA – "Projects In The Jungle" from PROJECTS IN THE JUNGLE
PANTERA – "Strength Beyond Strength" from FAR BEYOND DRIVEN
Roots is Sound of the Beast author and Bazillion Points publisher Ian Christe's heavy metal history show on Sirius XM Liquid Metal channel 40. Launched in June 2004, each weekly show has examined another subgenre, band, movement, country, or theme in metal, punk, and heavy rock. Past episodes are available on-demand online from SiriusXM.com.