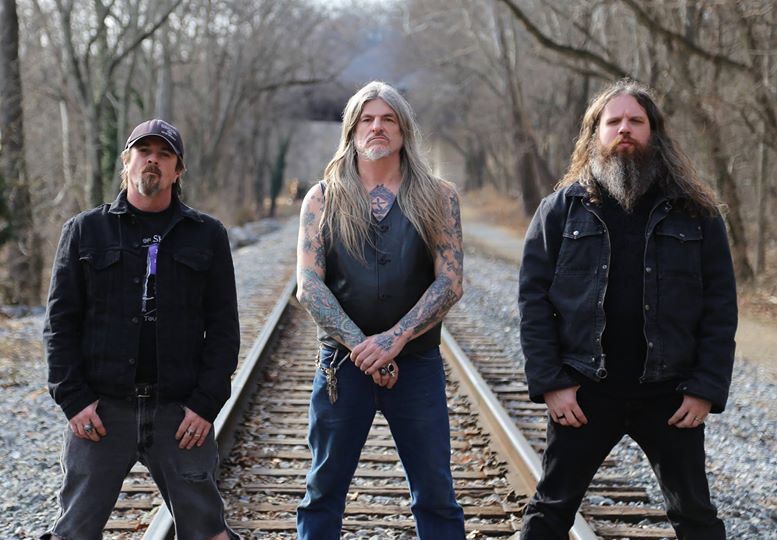 ROOTS EXPLORES THE WIDE WORLD OF DOOM IN 2017
Week of September 1, 2017
Sat 9/2, 6PM ET
Sun 9/3, 1PM ET
Mon 9/4, 9AM ET
Tues 9/5, 4PM ET
Thurs 9/7, 9PM ET
The crackling amps of ultra-heavy natural doom metal are working overtime in 2017, and host Ian Christe brings a mid-year roundup of new offerings by ancient druids the Obsessed and Paradise Lost; rising supernovas Pallbearer and Wretch; plus a massive display of current doom approaches by Telekinetic Yeti, Shroud Eater, Hymn, Dead Witches, Venomous Maximus, and others. Hail to doom—know your Roots!
Plunge deeper into caves of doom in the book SOUND OF THE BEAST: The Complete Headbanging History of Heavy Metal, by Ian Christe.
PLAYLIST:
TELEKINETIC YETI – "Stoned and Feathered" from ABOMINABLE
PARADISE LOST – "The Longest Winter" from MEDUSA
THE OBSESSED – "Sacred" from SACRED
PALLBEARER – "Thorns" from HEARTLESS
SHROUD EATER – "Awaken Assassin" from STRIKE THE SUN
KADAVAR – "Die Baby Die" from ROUGH TIMES
HYMN – "Serpent" from SERPENT
VENOMOUS MAXIMUS – "Return of the Witch" from NO WARNING
GOYA – "Disease" from HARVESTER OF BONGLOADS
DEAD WITCHES – "Drawing Down the Moon" from OUIJA
WRETCH – "The Wretch" from BASTARDS BORN
Roots is Sound of the Beast author (and Bazillion Points publisher) Ian Christe's heavy metal history show on Sirius XM Liquid Metal channel 40. Since June 2004, each weekly show has examined another subgenre, band, movement, country, or theme in metal, punk, and heavy rock. The show is available on-demand online from SiriusXM.com.