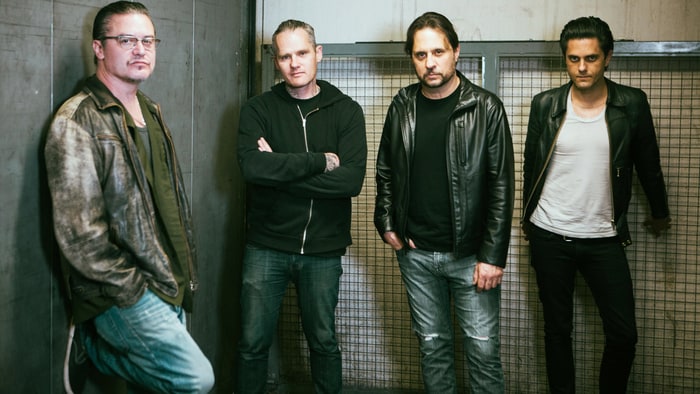 Roots of Fresh Bands from Familiar Metal Faces
Week of September 16, 2017
Sat 9/16, 6PM ET
Sun 9/17, 1PM ET
Mon 9/18, 9AM ET
Tues 9/19, 4PM ET
Thurs 9/21, 9PM ET
What happens when established musicians from the Gathering, D.R.I., Faith No More, Slayer, Dillinger Escape Plan, Voivod, Dream Theater, Municipal Waste, Bolt Thrower, Entombed, Danzig, Agalloch, Pantera, and Melvins form bands in new styles? Can you teach an old metal dog new tricks? Join your weekly metal history lesson and find out through new tracks by Tau Cross, Memoriam, Dead Cross, Bat, Fireburn, Sons of Apollo, Pillorian, Vuur, Scour, Crystal Fairy, and more. Know your Roots!
Another weekly metal history lesson taken from the pages of SOUND OF THE BEAST: The Complete Headbanging History of Heavy Metal, by Ian Christe.
PLAYLIST:
TAU CROSS – "Killing The King" from PILLAR OF FIRE
MEMORIAM – "Reduced To Zero" from FOR THE FALLEN
DEAD CROSS – "Seizure and Desist" from DEAD CROSS
BAT – "Bat" from PRIMITIVE AGE
FIREBURN – "Suspect" from DON'T STOP THIS YOUTH
SONS OF APOLLO – "Signs Of The Time" from PSYCHOTIC SYMPHONY
FIRESPAWN – "Serpent Of The Ocean" from THE REPROBATE
JOHN FRUM – "Wasting Subtle Body" from A STIRRING IN THE NOOS
VUUR – "My Champion – Berlin" from IN THIS MOMENT WE ARE FREE – CITIES
PILLORIAN – "A Stygian Pyre" from OBSIDIAN ARC
SCOUR – "Crooked" from THE GREY EP
CRYSTAL FAIRY – "Crystal Fairy" from CRYSTAL FAIRY
Roots is Sound of the Beast author (and Bazillion Points publisher) Ian Christe's heavy metal history show on Sirius XM Liquid Metal channel 40. Since June 2004, each weekly show has examined another subgenre, band, movement, country, or theme in metal, punk, and heavy rock. The show is available on-demand online from SiriusXM.com.