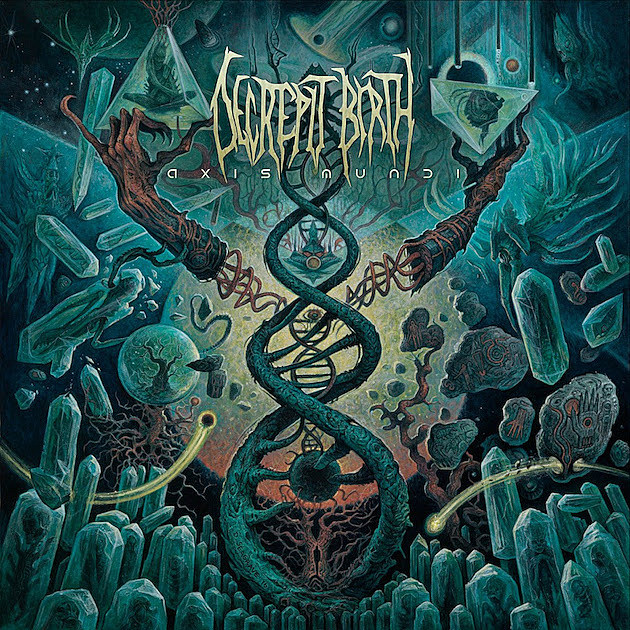 ROOTS Presents 2017: THE YEAR OF DEATH METAL
w/special guest Albert Mudrian
December 2, 2017
Sat 12/2, 6PM ET
Sun 12/3, 1PM ET
Mon 12/4, 9AM ET
Tues 12/5, 4PM ET
Thurs 12/7, 9PM ET
Wrapping up a brutal 2017, host Ian Christe (Sound of the Beast, Bazillion Points) again welcomes Albert Mudrian (Choosing Death, Decibel), for a review of the outstanding year in death metal. New tracks by veterans Obituary, Morbid Angel, and Cannibal Corpse; new bands by members of Repulsion, Bolt Thrower, Exhumed, and At the Gates; and bands to watch including Necrot, Skelethal, and Decrepit Birth. Prepare to slay this year goodbye, and know your Roots!
Read Decibel magazine editor Albert Mudrian's essential CHOOSING DEATH: The Improbable History of Grindcore and Death Metal, shipping now with a limited free woven battlevest patch featuring Dan Seagrave's cover artwork.
PLAYLIST:
EXPULSION – "Total Human Genocide" from NIGHTMARE FUTURE
DECREPIT BIRTH – "Epigenetic Triplicity" from AXIS MUNDI
NECROT – "Shadows and Light" from BLOOD OFFERINGS
SKELETHAL – "Chaotic Deviance" from OF THE DEPTHS
OBITUARY – "Turned to Stone" from OBITUARY
CANNIBAL CORPSE – "Red Before Black" from RED BEFORE BLACK
MORBID ANGEL – from KINGDOMS DISDAINED
THE LURKING FEAR – "The Infernal Dread" from OUT OF THE VOICELESS GRAVE
ACKERCOCKE – "Disappear" from RENAISSANCE IN EXTREMIS
MEMORIAM – "Reduced to Zero" from FOR THE FALLEN
IMMOLATION – "The Distorting Light" from ATONEMENT
VENENUM – "Cold Threat" from TRANCE OF DEATH
Bloody Roots is Sound of the Beast author (and Bazillion Points publisher) Ian Christe's heavy metal history show on Sirius XM Liquid Metal channel 40. Since June 2004, hundreds of weekly shows have examined the many subgenres, bands, movements, regions, and themes that make up the metal, punk, and heavy rock universes. The show is also available on-demand from SiriusXM.com.