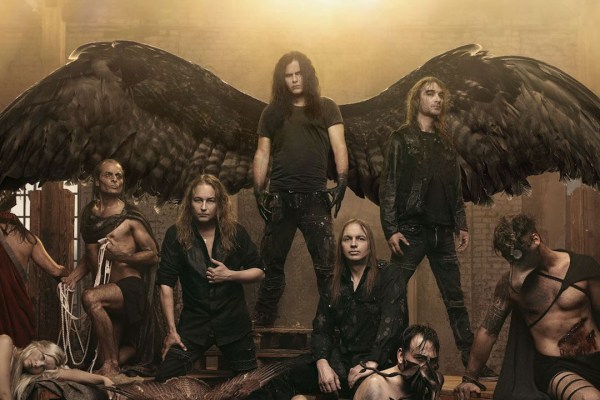 Roots 2017 Instrumental Metal Wrap-Up Show on SiriusXM
Week of Dec 23, 2017
Sat 12/23, 6PM ET
Sun 12/24, 1PM ET
Mon 12/25, 9AM ET
Tues 12/26, 4PM ET
Thurs 12/28, 9PM ET
Your weekly metal history show lays another calendar year to rest with a wrap-up of the roaring peaks and tranquil valleys of instrumental metal during 2017. Take a break from screaming vocal drama and take stock of your own trek through a tumultuous twelve months, featuring tracks by Lady Beast, Svart Ritual, Godflesh, Marty Friedman, Kreator, Ram, the Obsessed, Veneum, Execration, and others. Know your Roots!
For this words-free show, grab a book from your heavy metal reading wishlist at BAZILLION POINTS.
PLAYLIST:
LADY BEAST – "Sky Graves" from VICIOUS BEAST
EXECRATION – "Through the Oculus" from RETURN TO THE VOID
VENENUM – "Trance of Death, Part II" from TRANCE OF DEATH
SVART RITUAL – "Tentacion" from ABREACTION
KENOMA – "Curse of Tecumseh" from THE TIDES OF SLUMBER
JOHN5 AND THE CREATURES – "Making Monsters" from SEASON OF THE WITCH
MARTY FRIEDMAN – "Self Pollution" from WALL OF SOUND
THE OBSESSED – "Cold Blood" from SACRED
GODFLESH – "Mortality Sorrow" from POST SELF
EXECRATION – "Blood Moon Eclipse" from RETURN TO THE VOID
KREATOR – "Apocalypticon" from GODS OF VIOLENCE
RAM – "Ramrod the Destroyer, Pt. 6: Ashes" from ROD
SVNITY – "Devastator" from UNDERWATER
METALLICA – "Orion 1985 Rough Mix" from REMASTER OF PUPPETS
Roots is Sound of the Beast author and Bazillion Points publisher Ian Christe's heavy metal history show on Sirius XM Liquid Metal channel 40. Launched in June 2004, each weekly show has examined another subgenre, band, movement, country, or theme in metal, punk, and heavy rock. Past episodes are available on-demand online from SiriusXM.com.