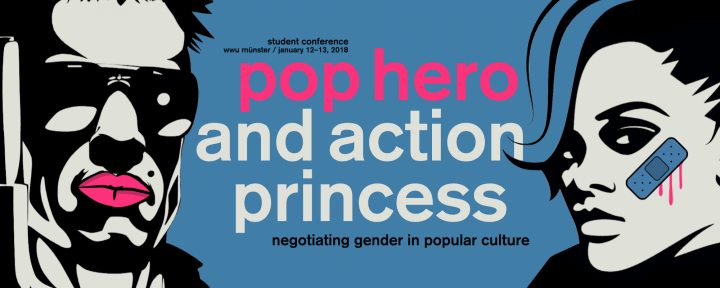 Columbia University's Laina Dawes, author of the groundbreaking and barrier-busting WHAT ARE YOU DOING HERE?: A Black Woman's Life and Liberation in Heavy Metal, travels to Münster, Germany, this weekend to deliver a keynote address to the "Pop Hero and Action Princess" Conference at Münster University. The free-of-charge, open-to-the-public conference takes place January 12-13, with Dawes appearing at 7PM on Friday, Jan. 12.
From the prospectus:
"Do Beyoncé, Nicki Minaj, or Miley Cyrus contribute to feminist* discourses? Are Sherlock and Dr. Watson more than friends? And can Thor be a woman?
This conference aims to address the role of gender in popular culture, how it is represented and read. The discussion will focus on the political power of such representations and their impact on cultural practices; their critical and subversive potential. In order to do so, we would like to engage with various aspects of popular culture and look forward to discussing gender (re-)presentations and performances in a range of different media, including Film, Music, TV, Literature, Comic, Social Media, and other online media."
Read more here, pre-register to guarantee your space, and check out the conference schedule and downloads:
https://popheroactionprincess.wordpress.com
And of course read Laina's book or pass a copy along to a friend: WHAT ARE YOU DOING HERE?