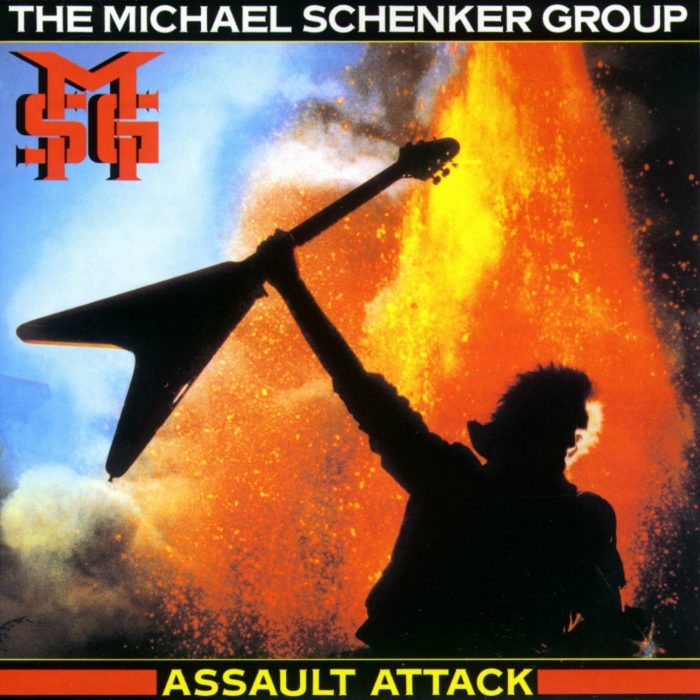 Roots of Metal Guitar Prodigy Michael Schenker on SiriusXM
Week of March 3, 2018
Sat 3/3, 5PM ET
Sun 3/4, 1PM ET
Mon 3/5, 9AM ET
Tues 3/6, 4PM ET
Thurs 3/8, 9PM ET
This week's heavy metal history lesson zooms in on German guitar prodigy Michael Schenker, whose fast, expressive, melodic lead guitar playing in UFO, Scorpions, MSG, and elsewhere elevated metal songwriting and guitar playing and inspired multiple generations of players. Grab your Flying V, and know your Roots!
For the story of the rise of heavy metal guitar, including Michael Schenker, read SOUND OF THE BEAST: The Complete Headbanging History of Heavy Metal, by Ian Christe.
PLAYLIST:
UFO – "Lights Out" from LIGHTS OUT
SCORPIONS – "I'm Going Mad" from LONESOME CROW
UFO – "Doctor Doctor" from STRANGERS IN THE NIGHT
UFO – "Pack It Up and Go" from OBSESSION
SCORPIONS – "Another Piece of Meat" from LOVEDRIVE
MICHAEL SCHENKER GROUP – "Attack of the Mad Axeman" from MSG
M.S.G. – "Let Sleeping Dogs Lie" from MSG
M.S.G. – "Desert Song" from ASSAULT ATTACK
M.S.G. – "Into the Arena" from THE MICHAEL SCHENKER GROUP
MICHAEL SCHENKER – "Lord of the Lost & Lonely" from BRIDGE THE GAP
MOMENTI MORI – "Lost Horizons" from RHYMES OF LUNACY
MICHAEL SCHENKER'S TEMPLE OF ROCK – "Bulletproof" from SPIRIT ON A MISSION
MICHAEL SCHENKER FEST – "Heart and Soul" from RESURRECTION
ROOTS is Sound of the Beast author and Bazillion Points publisher Ian Christe's heavy metal history show on Sirius XM Liquid Metal ch. 40. Launched in June 2004, each weekly show examines another subgenre, band, movement, country, or theme in metal, punk, and heavy rock. Past episodes are available on-demand online from SiriusXM.com.