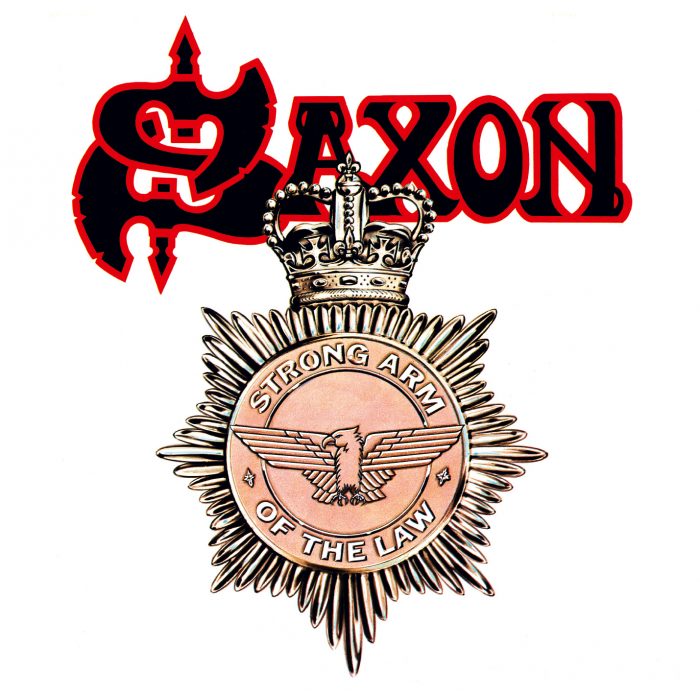 ROOTS OF BRITISH HM GREATS SAXON
Week of March 24, 2018
Sat 3/24, 6PM ET
Sun 3/25, 1PM ET
Mon 3/26, 9AM ET
Tues 3/27, 4PM ET
Thurs 3/29, 9PM ET
While British heavy metal legends Saxon currently roams North America with Judas Priest, Roots shoves our way to the front row for classic live and studio Saxon anthems; plus salutes by Sodom, Deceased, Destruction, Metallica, Motörhead, Paragon, and other stallions of the highway. For the power and the glory— know your Roots!
Read the story of heavy metal in SOUND OF THE BEAST: The Complete Headbanging History of Heavy Metal, by Ian Christe.
PLAYLIST:
SAXON – "Strong Arm of the Law" from STRONG ARM OF THE LAW
SODOM – "20000 Feet" from MASQUERADE IN BLOOD
AGENT STEEL – "Heavy Metal Thunder" from METAL CRUSADE
PARAGON – "To Hell and Back Again" from LAW OF THE BLADE
DECEASED – "Fire in the Sky" from CADAVER TRADITIONS
SAXON – "Machine Gun" from WHEELS OF STEEL
OCTOBER 31 – "Power and the Glory" from MEET THY MAKER
DESTRUCTION – "Princess Of The Night" from SPIRITUAL GENOCIDE
METALLICA w/BIFF BYFORD – "Motorcycle Man" from PARIS 2009
MOTÖRHEAD w/BIFF BYFORD – "Starstruck" from RONNIE JAMES DIO THIS IS YOUR LIFE
OLIVER DAWSON SAXON – "Motorbiker" from MOTORBIKER
SAXON – "Denim and Leather" from DENIM AND LEATHER
SAXON – "Wheels of Terror" from SACRIFICE
ROOTS is Sound of the Beast author (and Bazillion Points publisher) Ian Christe's metal history show on Sirius XM Liquid Metal channel 40. Since June 2004, each weekly show examines another sound, subgenre, band, movement, region, happening, or milestone in metal, punk, and heavy rock. Current episodes are available on-demand online from SiriusXM.com.