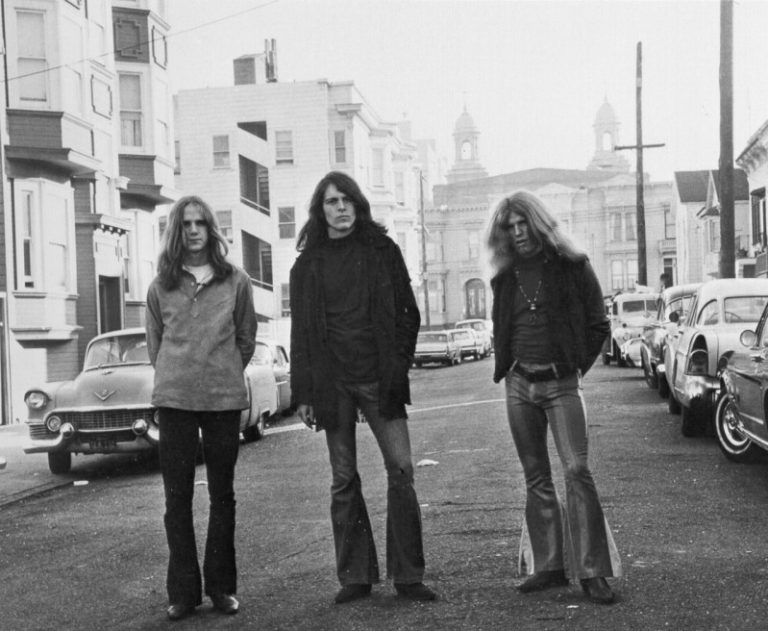 Roots-ebus Eruptum! Fifty Years of Heavy Metal Pioneers Blue Cheer
Week of September 8, 2018
Sat 9/8, 6PM ET
Sun 9/9, 1PM ET
Mon 9/10, 9AM ET
Tues 9/11, 4PM ET
Thurs 9/13, 9PM ET
In early 1968, San Francisco ultra-rebels Blue Cheer smashed open the Top 20 album and singles charts and cracked the seal on what would soon become heavy metal. Turning back the dial on metal history to even before the beginning, we blow apart the stars, shake the squares, and kick out the jams with heavy originals plus versions by Pentagram, Ufomammut, Redd Kross, Attitude, Mudhoney, Fireball Ministry, and more. Know your Roots!
Fill your head with heavy metal thunder with SOUND OF THE BEAST: The Complete Headbanging History of Heavy Metal, by Ian Christe.
PLAYLIST:
BLUE CHEER – "Parchment Farm" from VINCEBUS ERUPTUM
ATTITUDE – "Summertime Blues" from THE GOOD, THE BAD, THE OBNOXIOUS
REDD KROSS – "Out of Focus" from DESPERATE TEENAGE LOVEDOLLS
PENTAGRAM – "Doctor Please" from BLUE EXPLOSION
FIREBALL MINISTRY – "Fortunes" from F.M.E.P.
BLUE CHEER – "Second Time Around" from VINCEBUS ERUPTUM
MUDHONEY – "Magnolia Caboose Babyshit" from MUDHONEY
HOGWASH – "Just a Little Bit" from TAILORING
NATAS – "Ride with Me" from BLUE EXPLOSION
UFOMAMMUT – "Peace of Mind" from SATAN
BLUE CHEER – "Babylon" from OUTSIDEINSIDE
BLUE CHEER – "Summertime Blues" from VINCEBUS ERUPTUM
Roots is Sound of the Beast author and Bazillion Points publisher Ian Christe's heavy metal history show on Sirius XM Liquid Metal channel 40. Launched in June 2004, each weekly show has examined another subgenre, band, movement, country, or theme in metal, punk, and heavy rock. Past episodes are available on-demand online from SiriusXM.com.