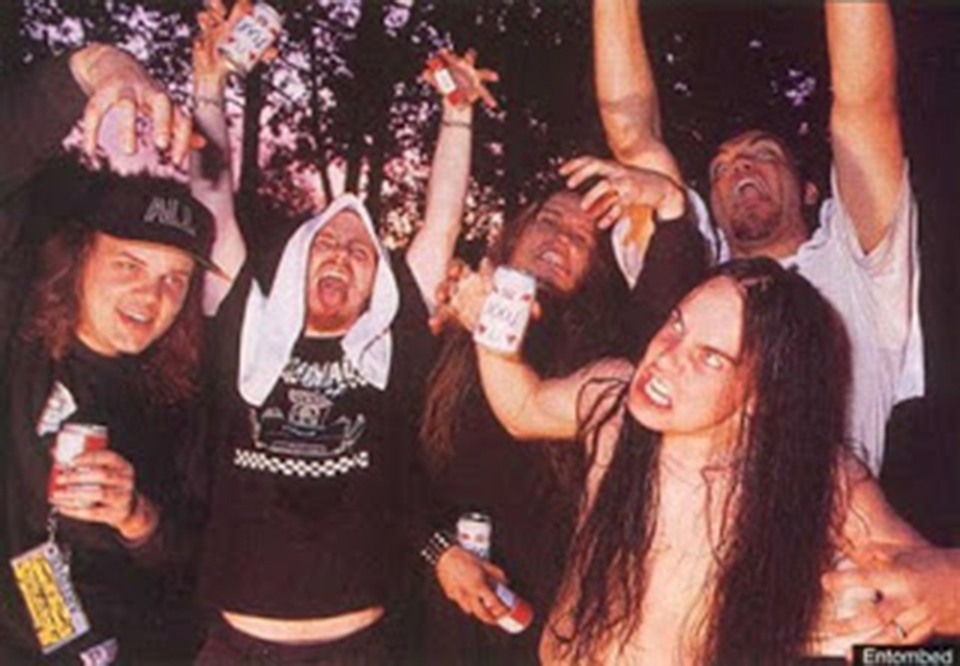 Roots of the Living Dead | Halloween on SiriusXM
Week of October 6, 2018
Sat 10/6, 6PM ET
Sun 10/7, 1PM ET
Mon 10/8, 9AM ET
Tues 10/9, 4PM ET
Thurs 10/11, 9PM ET
To kick off the Halloween season, we honor the 50-year anniversary of George A. Romero's landmark Night of the Living Dead with a special session unearthing metal songs dedicated to zombies and the living dead. Grab a shovel and dig Dream Death, Mercyful Fate, Cannibal Corpse, Hell, Venom, Obituary, Exciter, Terrorizer, Entombed, Dr. Know, Nunslaughter, and more! More brains, more Roots!
Check the madness of Night of the Living Dead and over 800 other milestones in headbanger cinema in HEAVY METAL MOVIES: Guitar Barbarians, Mutant Bimbos & Cult Zombies Amok in the 666 Most Ear- and Eye-Ripping Big-Scream Films Ever!.
PLAYLIST:
EXCITER – "Rising Of The Dead" from HEAVY METAL MANIAC
TERRORIZER – "Dead Shall Rise" from WORLD DOWNFALL
AVULSED – "Cult of the Living Dead" from RITUAL ZOMBI
INFERNAL MAJESTY – "Night Of The Living Dead" from NONE SHALL DEFY
DR. KNOW – "Life Returns" from PLUG IN JESUS
DREAM DEATH – "Back from the Dead" from JOURNEY INTO MYSTERY
MERCYFUL FATE – "Doomed by the Living Dead" from MERCYFUL FATE EP
ENTOMBED – "Living Dead" from CLANDESTINE
HELL – "Land of the Living Dead" from CURSE AND CHAPTER
NOCTUM "Temple of the Living Dead" from FINAL SACRIFICE
NUNSLAUGHTER – "Sacrificial Zombie" from GOAT
CANNIBAL CORPSE – "Pit of Zombies" from GORE OBSESSED
VENOM – "Raise the Dead" from BLACK METAL
OBITUARY – "Back from the Dead" from BACK FROM THE DEAD
Roots is Sound of the Beast author and Bazillion Points publisher Ian Christe's heavy metal history show on Sirius XM Liquid Metal channel 40. Launched in June 2004, each weekly show has examined another subgenre, band, movement, country, or theme in metal, punk, and heavy rock. Past episodes are available on-demand online from SiriusXM.com.