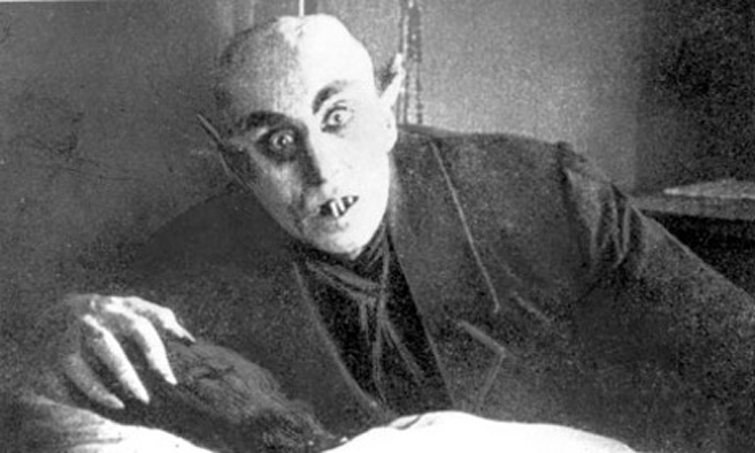 Roots of the Bloodthirsty Metal Vampires | Halloween on SiriusXM
Week of October 13, 2018
Sat 10/13, 6PM ET
Sun 10/14, 1PM ET
Mon 10/15, 9AM ET
Tues 10/16, 4PM ET
Thurs 10/18, 9PM ET
As Halloween season intensifies, we honor the ancient vampires who dwell among us, nourishing their eternal hunger with the blood of humankind. Grab a stake, some garlic, and point your silver cross at Mercyful Fate, Cathedral, Slayer, Mayhem, Dimmu Borgir, Entombed, Septicflesh, and more! More blood, more Roots!
Check the madness of over 800 vampire, zombie, and barbarian milestones in headbanger cinema in HEAVY METAL MOVIES: Guitar Barbarians, Mutant Bimbos & Cult Zombies Amok in the 666 Most Ear- and Eye-Ripping Big-Scream Films Ever!.
PLAYLIST:
VAMPIRE – "Howl From the Coffin" from VAMPIRE
MAYHEM – "Funeral Fog" from DE MYSTERIIS DOM SATHANAS
SLAYER – "At Dawn They Sleep" from HELL AWAITS
JAG PANZER – "Symphony of Terror" from AMPLE DESTRUCTION
MERCYFUL FATE – "Return of the Vampire" from RETURN OF THE VAMPIRE
PENTAGRAM – "Vampyre Love" from BE FOREWARNED
CATHEDRAL – "Vampire Sun" from THE CARNIVAL BIZARRE
EARTHRIDE – "Vampire Circus" from VAMPIRE CIRCUS
CAIN'S DINASTY – "Legacy of Blood" from LEGACY OF BLOOD
DIMMU BORGIR – "Blood Hunger Doctrine" from DEATH CULT ARMAGEDDON
ENTOMBED – "Night of the Vampire" from UNREAL ESTATE
SEPTICFLESH – "Vampire of Nazareth" from THE VAMPIRE FROM NAZARETH
Roots is Sound of the Beast author and Bazillion Points publisher Ian Christe's heavy metal history show on Sirius XM Liquid Metal channel 40. Launched in June 2004, each weekly show has examined another subgenre, band, movement, country, or theme in metal, punk, and heavy rock. Past episodes are available on-demand online from SiriusXM.com.