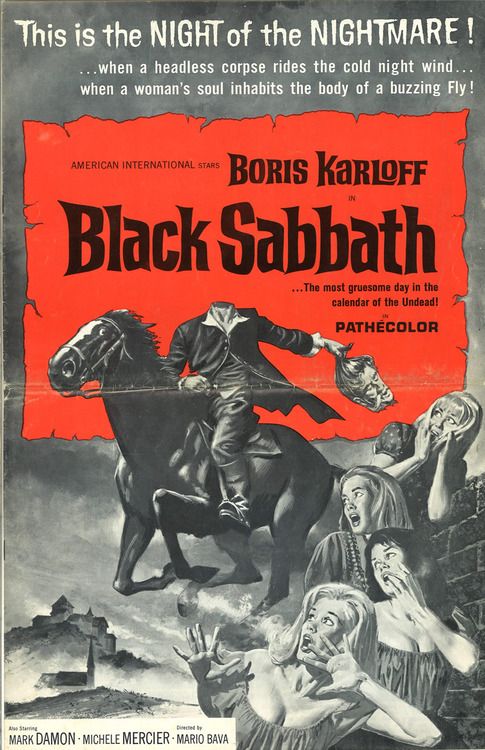 Roots of Horror Film-Inspired Metal Songs | Halloween on Sirius XM
Week of Oct. 20, 2018
Sat 10/20, 6PM ET
Sun 10/21, 1PM ET
Mon 10/22, 9AM ET
Tues 10/23, 4PM ET
Thurs 10/25, 9PM ET
As the spirit of the Halloween season thickens, join host Ian Christe for an hourlong heavy metal homage to great horror films including Evil Dead, Maniac, Friday the 13th, The Asphyx, The Slayer, Texas Chain Saw Massacre, City of the Living Dead, Blood Feast, Black Sabbath, and others. Tracks by Testament, Entombed, Type O Negative, the Misfits, Sodom, Chromosphere, Iron Maiden, and more pull classic video nasties off the shelves for further inspection. Be kind, rewind—and know your Roots!
Read more about these and hundreds of other metallic cinematic masterpieces in the pages of HEAVY METAL MOVIES: Guitar Barbarians, Mutant Bimbos & Cult Zombies Amok in the 666 Most Ear- and Eye-Ripping Big-Scream Films Ever!, by Mike "McBeardo" McPadden.
PLAYLIST
CAVALERA CONSPIRACY – "The Exorcist" from INFLIKTED
TESTAMENT – "The Haunting" from FIRST STRIKE STILL DEADLY
ENTOMBED – "Living Dead" from CLANDESTINE
EVIL ARMY – "Friday The 13th" from EVIL ARMY
SODOM – "The Saw Is the Law" from BETTER OFF DEAD
G.B.H. – "Maniac" from CITY BABY ATTACKED BY RATS DEATH – "Evil Dead" from SCREAM BLOODY GORE
THE MISFITS – "Bloodfeast" from EARTH A.D.
ASPHYX – "Asphyx (Forgotten War)" from LAST ONE ON EARTH
CHRONOSPHERE – "City Of The Living Dead" from EMBRACING OBLIVION
STORMLORD – "Wurdulak" from THE GORGON CULT
IRON MAIDEN – "The Wicker Man" from ROCK IN RIO
SLAYER – "Metalstorm – Face the Slayer" from SHOW NO MERCY
TYPE O NEGATIVE – "Black Sabbath The Satanic Perspective" from NATIVITY IN BLACK
Bloody Roots is Sound of the Beast author (and Bazillion Points publisher) Ian Christe's heavy metal history show on Sirius XM Liquid Metal channel 40. Since June 2004, each weekly show has examined another subgenre, band, movement, country, or theme in metal, punk, and heavy rock. The show is available on-demand online from SiriusXM.com.