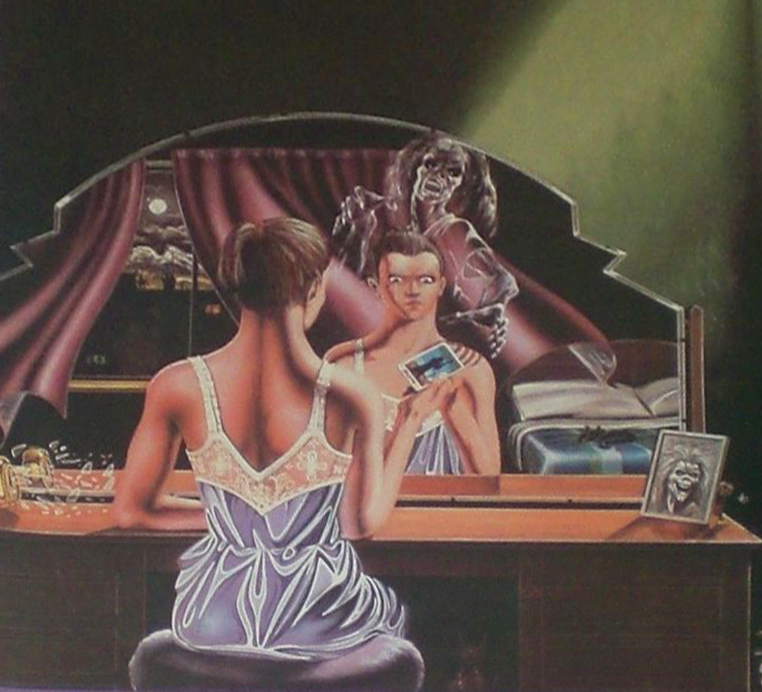 ROOTS OF GHASTLY GHOSTS IN METAL | HALLOWEEN on SIRIUSXM
Week of October 27, 2018
Sat 10/27, 6PM ET
Sun 10/28, 1PM ET
Mon 10/29, 9AM ET
Tues 10/30, 4PM ET
Thurs 11/1, 9PM ET
As Halloween settles upon the land, join host Ian Christe for an hourlong invocation of the ghosts, spirits, specters, and phantoms flying through animating the spooky soul of heavy metal music. Tracks by King Diamond, Opeth, Iron Maiden, Ghost, Entombed, Deceased, Testament, Mortician, Stench, the Devil's Blood, and others. Keep your head, and know your Roots!
Read more about the terrors that inspire heavy metal in HEAVY METAL MOVIES: Guitar Barbarians, Mutant Bimbos & Cult Zombies Amok in the 666 Most Ear- and Eye-Ripping Big-Scream Films Ever!, by Mike "McBeardo" McPadden.
PLAYLIST
KING DIAMOND – "The Family Ghost" from ABIGAIL
OPETH – "Ghost of Perdition" from GHOST REVERIES
IRON MAIDEN – "Twilight Zone" from KILLERS
GHOST – "If You Have Ghosts" from IF YOU HAVE GHOST
ENTOMBED – "City of Ghosts" from MORNING STAR
TESTAMENT – "The Haunting" from FIRST STRIKE STILL DEADLY
DECEASED – "The Premonition" from SUPERNATURAL ADDICTION
MORTICIAN – "Ghost House" from DARKEST DAY OF HORROR
ILLOGICIST – "Ghosts of Unconsciousness" from THE UNCONSCIOUSNESS OF LIVING
CRETIN – "Ghost of Teeth and Hair" from STRANGER
STENCH – "Ghosts" from IN PUTRESCENCE
MASTODON – "The Ghost of Karelia" from CRACK THE SKYE
THE DEVIL'S BLOOD – "I'll Be Your Ghost" from I'LL BE YOUR GHOST
SLAYER – "Ghosts of War" from SOUTH OF HEAVEN
Bloody Roots is Sound of the Beast author (and Bazillion Points publisher) Ian Christe's heavy metal history show on Sirius XM Liquid Metal channel 40. Since June 2004, each weekly show has examined another subgenre, band, movement, country, or theme in metal, punk, and heavy rock. The show is available on-demand online from SiriusXM.com.