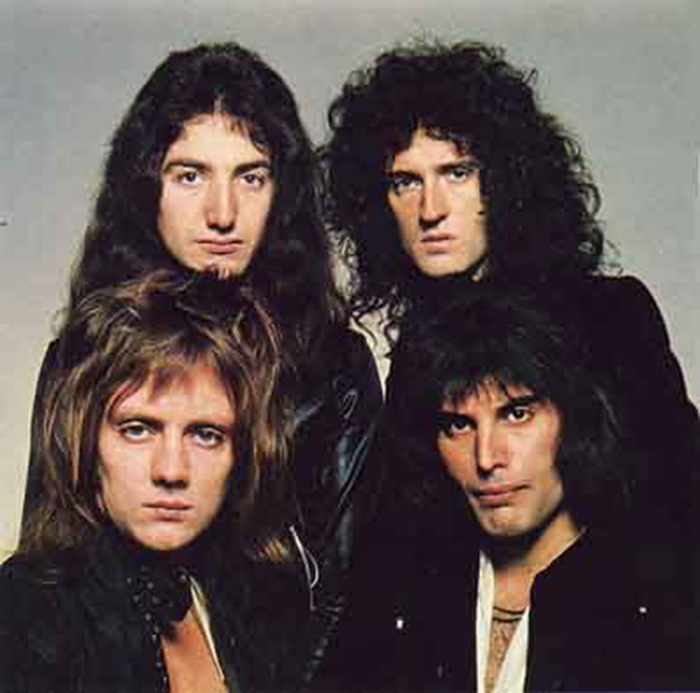 ROOTS Salute to Queen | Metal History on SiriusXM
Week of November 3, 2018
Sat 11/3, 6PM ET
Sun 11/4, 1PM ET
Mon 11/5, 9AM ET
Tues 11/6, 4PM ET
Thurs 11/8, 9PM ET
With a new band biopic in theaters, British hard rock legends Queen are riding a resurgence of popularity. Behind the personalities and onscreen drama, Roots this week examines the lasting heavy metal legacy of these larger-than-life originators. Listen for heavy outings by Queen themselves, plus tributes from players across the metal kingdom, including Lemmy, Metallica, Scanner, Testament, Night Demon, Heathen, Between the Buried and Me, Bruce Dickinson, and others. The music is always better than the movie—know your Roots!
Read more about the regal rise of heavy metal in SOUND OF THE BEAST: The Complete Headbanging History of Heavy Metal, by Ian Christe.
PLAYLIST:
QUEEN – "Ogre Battle" from QUEEN II
LEMMY – "Tie Your Mother Down" from DAMAGE CASE
METALLICA – "Stone Cold Crazy" from GARAGE, INC
QUEEN – "Sheer Heart Attack" from NEWS OF THE WORLD
HEATHEN – "Death on Two Legs" from RECOVERED
BETWEEN THE BURIED AND ME – "Bicycle Race" from THE ANATOMY OF
QUEEN – "Gimme the Prize (Kurgan's Theme)" from A KIND OF MAGIC
NIGHT DEMON – "We Will Rock You" from DARKNESS REMAINS
TESTAMENT – "Dragon Attack" from DARK ROOTS OF EARTH
WOLF SPIDER – "Mustapha" from DRIFTING IN THE SULLEN SEA
SCANNER – "Innuendo" from BALL OF THE DAMNED
METALIUM – "Show Must Go On" from NOTHING TO UNDO – CHAPTER VI
YNGWIE MALMSTEEN – "Keep Yourself Alive" from DRAGON ATTACK
QUEEN – "Hammer to Fall" from THE WORKS
BRUCE DICKINSON & MONTSERRAT CABALLE – "Bohemian Rhapsody" from FRIENDS FOR LIFE
Bloody Roots is Sound of the Beast author (and Bazillion Points publisher) Ian Christe's heavy metal history show on Sirius XM Liquid Metal channel 40. Since June 2004, each weekly show has examined another subgenre, band, movement, country, or theme in metal, punk, and heavy rock. The show is available on-demand online from SiriusXM.com.