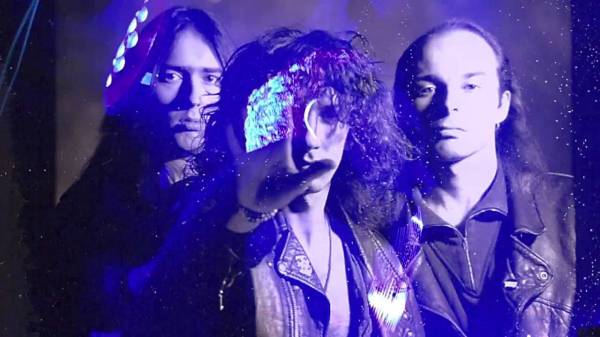 ROOTS OF 1988: The Year Metal Branched Out | Metal History on SiriusXM
Week of November 10, 2018
Sat 11/10, 6PM ET
Sun 11/11, 1PM ET
Mon 11/12, 9AM ET
Tues 11/13, 4PM ET
Thurs 11/15, 9PM ET
Our thirty-year thrashback series turns toward the great unknown in 1988, when metal grew into new thematic and musical territory. Meanwhile, non-metal bands like Soundgarden and Ministry appear on the fringes, foreshadowing big changes ahead in the 1990s. In 1988, Metallica earns its first platinum album, while new faces Coroner, Realm, Mekong Delta, and Holy Terror extend thrash's range. Voivod, Fates Warning, and Napalm Death forge progressive and extreme paths, and even Iron Maiden learns new tricks. Know your Roots!
Delve into the past and future of metal and hardcore with heavy reading matter from BAZILLION POINTS. The book is always better than the movie.
PLAYLIST:
REALM – "Endless War" from ENDLESS WAR
CORONER – "Skeleton on Your Shoulder" from PUNISHMENT FOR DECADENCE
HOLY TERROR – "Judas Reward" from MIND WARS
MINISTRY – "The Missing" from THE LAND OF RAPE AND HONEY
SOUNDGARDEN – "All Your Lies" from ULTRAMEGA OK
VOIVOD – "Macrosolutions to Megaproblems" from DIMENSION HATROSS
MEKONG DELTA – "Hatred" from THE MUSIC OF ERICH ZANN
IRON MAIDEN – "Moonchild" from SEVENTH SON OF A SEVENTH SON
FATES WARNING – "Shades of Heavenly Death" from NO EXIT
METALLICA – "The Frayed Ends of Sanity" from AND JUSTICE FOR ALL
NAPALM DEATH – "Evolved as One" from FROM ENSLAVEMENT TO OBLITERATION
ANTHRAX – "Finale" from STATE OF EUPHORIA
Roots is Sound of the Beast author and Bazillion Points publisher Ian Christe's heavy metal history show on Sirius XM Liquid Metal channel 40. Launched in June 2004, each weekly show has examined another subgenre, band, movement, country, or theme in metal, punk, and heavy rock. Past episodes are available on-demand online from SiriusXM.com.