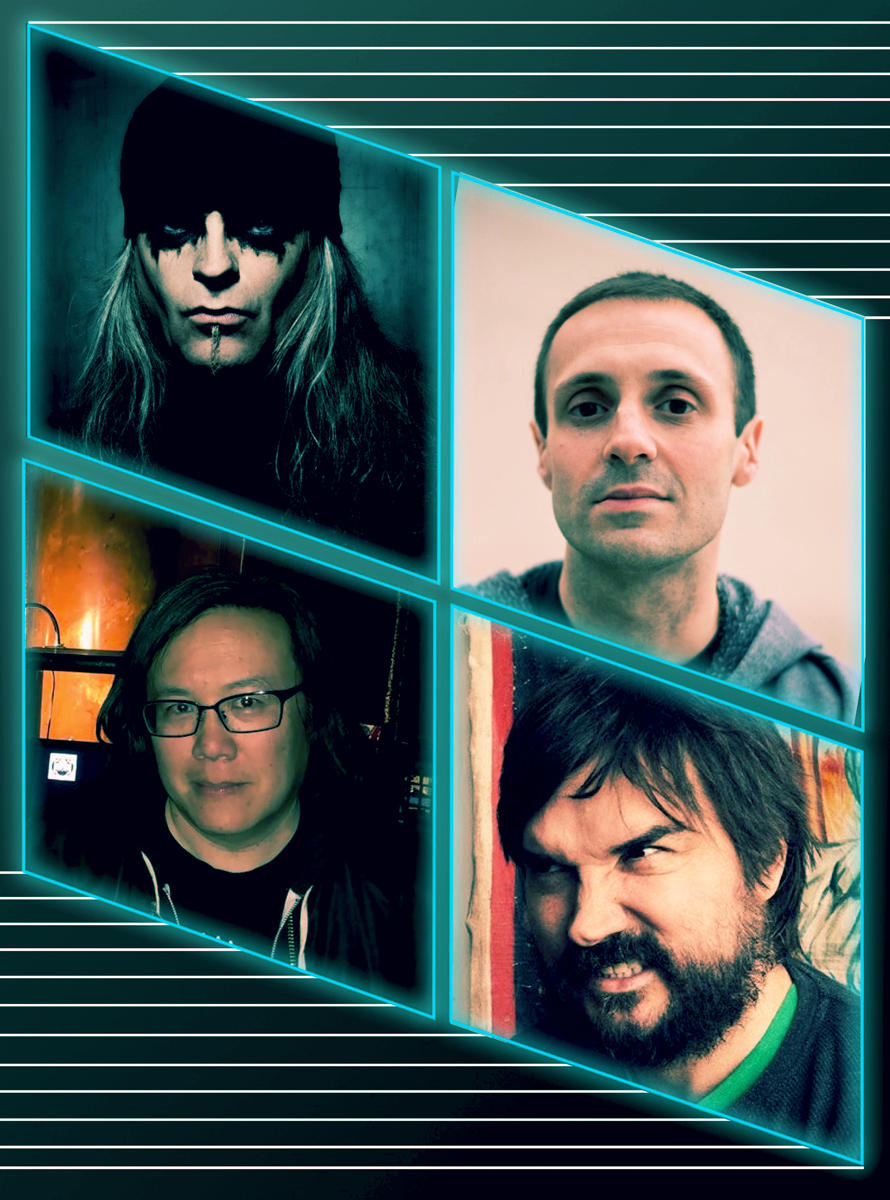 BAZILLION POINTS Book Signing and Q&A
Sunday, Dec. 2, 6 P.M., Decibel Metal + Beer Fest L.A.
Wiltern Theatre, 3790 Wilshire Blvd, Los Angeles
Bazillion Points and Decibel are righteously stoked to announce a Sunday signing and Q&A session at the Decibel Metal + Beer Fest in Los Angeles. Four authors of the heaviest books known to humanity will celebrate ten years of Bazillion Points and several hundred combined years of metal history.
* Tom Gabriel Fischer, author of ONLY DEATH IS REAL: An Illustrated History of Hellhammer and Early Celtic Frost 1981–1985, is the main man of Triptykon, Hellhammer, and Celtic Frost.
* Albert Mudrian, author of CHOOSING DEATH: The Improbable History of Death Metal & Grindcore, is editor-in-chief of Decibel magazine.
* Brian Lew, coauthor of MURDER IN THE FRONT ROW: Shots From the Bay Area Thrash Metal Epicenter, is one of the forces behind the forthcoming Murder in the Front Row Bay Area thrash metal documentary film.
* Ian Christe, author of SOUND OF THE BEAST: The Complete Headbanging History of Heavy Metal, is the publisher of Bazillion Points, and host since 2004 of the Roots metal history show on SiriusXM.
This gathering of metallic minds will take place in the entrance lobby of the Wiltern Theatre, Sunday at 6 p.m. Books will be available for sale. Triptykon will perform a special all-Celtic Frost set that evening.
Tickets now available for Bazillion Points, a bazillion pints, and more:
https://www.ticketmaster.com/decibel-metal-beer-fest-tickets/artist/2305801?venueId=73790
For more info on Decibel Metal & Beer Fest: Los Angeles:
https://www.decibelmagazine.com/events/decibel-metal-beer-fest-los-angeles/
PHOTOS clockwise from top left: Ester Segarra, Josh Sisk, Ebru Yildiz, Ray Ahner