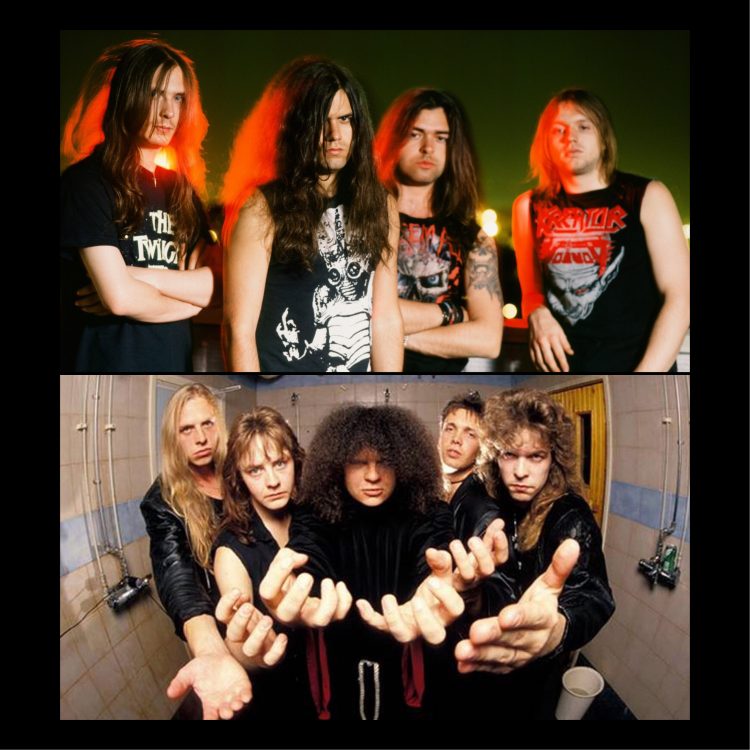 The Roots Metal Creator Series: Kreator & Candlemass
Week of January 19, 2019
Sat 1/19, 6PM ET
Sun 1/20, 1PM ET
Mon 1/21, 9AM ET
Tues 1/22, 4PM ET
Thurs 1/24, 9PM ET
Your weekly metal history lesson continues its ongoing Metal Creator series, with a look at two massive European metal titans. First, aggressive German thrash metal masters Kreator burst through the satellite, storming with precise menace and a Kreator cover by Napalm Death. Next we travel to Stockholm, Sweden, to soak in three decades of greatness by epic doom metal lords Candlemass, including a stirring rendition of the anthem "Solitude" by Texas newcomers Oceans of Slumber. Know your metal creators—know your Roots!
Read and bleed the history of heavy metal at maximum volume with SOUND OF THE BEAST.
PLAYLIST:
KREATOR – "Pleasure to Kill" from PLEASURE TO KILL
KREATOR – "Extreme Aggression" from EXTREME AGGRESSION
KREATOR – "Flag of Hate Tormentor" from DYING ALIVE
NAPALM DEATH – "Riot of Violence" from LEADERS NOT FOLLOWERS
KREATOR – "Violent Revolution" from VIOLENT REVOLUTION
CANDLEMASS – "Demon's Gate" from EPICUS DOOMICUS METALLICUS
CANDLEMASS – "At the Gallows End" from NIGHTFALL
CANDLEMASS – "Bewitched" from LIVE AT FRYHUSET 1990
OCEANS OF SLUMBER – "Solitude" from BLUE EP
CANDLEMASS – "Black Dwarf" from CANDLEMASS
Roots is Sound of the Beast author and Bazillion Points publisher Ian Christe's heavy metal history show on Sirius XM Liquid Metal channel 40. Launched in June 2004, each weekly show has examined another subgenre, band, movement, country, or theme in metal, punk, and heavy rock. Past episodes are available on-demand online from SiriusXM.com.