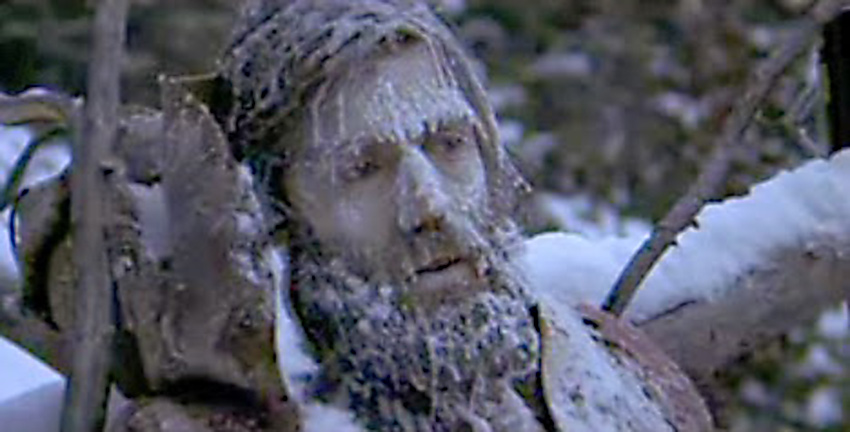 ROOTS METAL ANTHEMS FOR A POLAR VORTEX
Week of February 2, 2019
Sat 2/2, 6PM ET
Sun 2/3, 1PM ET
Mon 2/4, 9AM ET
Tues 2/5, 4PM ET
Thurs 2/7, 9PM ET
Confronting the historic polar vortex head-on, this week's blizzard blast turns your ears to blue ice with frost-worshipping plunges into cold oblivion by Exhumed, Vader, Immortal, At the Gates, Voivod, Unleashed, Usurper, Satyricon, Gojira, Paradise Lost, Accept, and more. Fight ice with ice!—and snow your Roots…
Fall into the snowy history of Swedish death metal with your own hardcover edition of SWEDISH DEATH METAL, by Daniel Ekeroth
PLAYLIST:
EXHUMED – "Trapped Under Ice" from GARBAGE DAZE RE-REGURGITATED
VADER – "Freezing Moon" from REIGN FOREVER WORLD
IMMORTAL – "Called to Ice" from NORTHERN CHAOS GODS
DISSECTION – "Frozen" from THE SOMBERLAIN
AT THE GATES – "Cold" from SLAUGHTER OF THE SOUL
VOIVOD – "Warriors of Ice" from WAR + PAIN
USURPER – "Lords of the Permafrost" from LORDS OF THE PERMAFROST
UNLEASHED – "Winterland" from SWORN ALLEGIANCE
SATYRICON – "My Skin Is Cold" from MY SKIN IS COLD
AGALLOCH – "Falling Snow" from ASHES AGAINST THE GRAIN
GOJIRA – "Born In Winter" from L'ENFANT SAUVAGE
PARADISE LOST – "The Longest Winter" from MEDUSA
NECROPHOBIC – "Eternal Winter" from HRIMTHURSUM
ACCEPT – "Winter Dreams" from BALLS TO THE WALL
Roots is Sound of the Beast author and Bazillion Points publisher Ian Christe's heavy metal history show on Sirius XM Liquid Metal channel 40. Launched in June 2004, each weekly show has examined another subgenre, band, movement, country, or theme in metal, punk, and heavy rock. Past episodes are available on-demand online from SiriusXM.com.