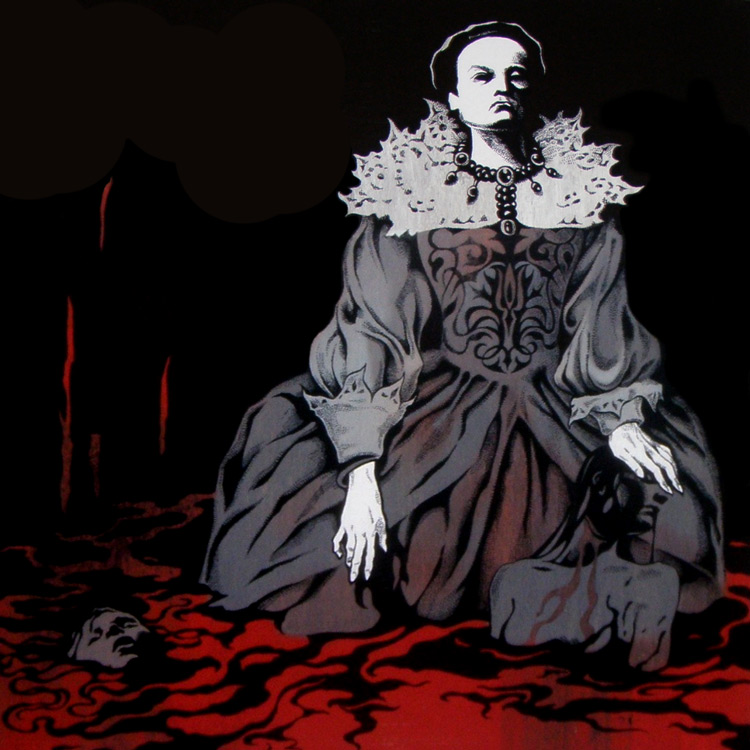 Roots of Heavy Love: Valentine's Day Metal Sweethearts | on SiriusXM
Week of Feb 9, 2019
Sat 2/9, 6PM ET
Sun 2/10, 1PM ET
Mon 2/11, 9AM ET
Tues 2/12, 4PM ET
Thurs 2/14, 9PM ET
Valentine, bloody Valentine! This week's metal history lesson sends black-hearted metallic love letters to women with names like Martha, Isa, Elisabeth Bathory, Abigail, Lucifera, Martha Splatterhead, and more! Open your heavy heart, and know your roots!
Express your love of metal history by sharing SOUND OF THE BEAST: The Complete Headbanging History of Heavy Metal, by Ian Christe.
PLAYLIST:
SIR LORD BALTIMORE – "Master Heartache" from KINGDOM COME
TYPE O NEGATIVE – "Fay Wray Come Out and Play" from BLOODY KISSES
ENSLAVED – "Isa" from ISA
GHOST – "Elizabeth" from OPUS EPONYMOUS
IRON MAIDEN – "Charlotte the Harlot" from 1988 BRUCE DEMO
ACID – "Lucifera" from MANIAC
MEGADETH – "Lucretia" from RUST IN PEACE
KING DIAMOND – "Abigail" from ABIGAIL
ANNIHILATOR – "Alison Hell" from ALICE IN HELL
PRIMAL FEAR – "The Curse of Sharon" from NEW RELIGION
LAUGHING HYENAS – "Candy" from MERRY GO ROUND
THE ACCUSED – "Martha's Revenge" from THE RETURN OF MARTHA SPLATTERHEAD
THE MEATMEN – "What's This Shit Called Love?" from WE'RE THE MEATMEN…AND YOU STILL SUCK
VELVET CACOON – "Genevieve" from GENEVIEVE
Roots is Sound of the Beast author and Bazillion Points publisher Ian Christe's heavy metal history show on Sirius XM Liquid Metal channel 40. Launched in June 2004, each weekly show has examined another subgenre, band, movement, country, or theme in metal, punk, and heavy rock. Past episodes are available on-demand online from SiriusXM.com.