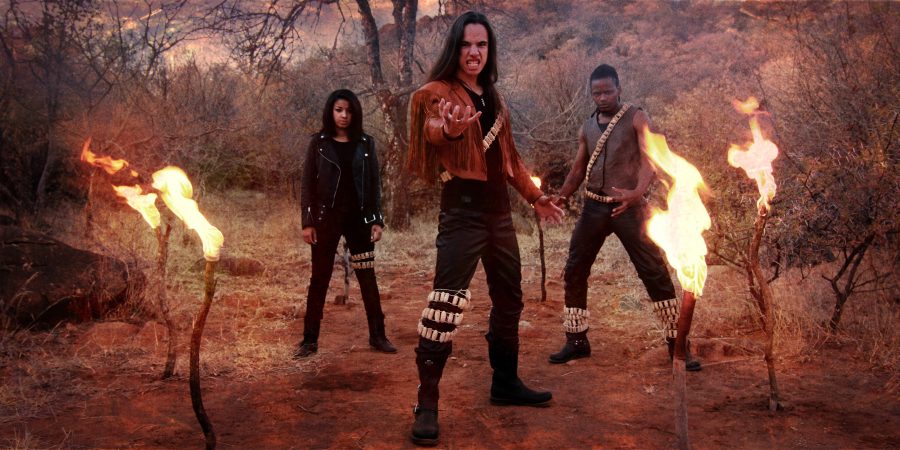 Roots of African Metal | on SiriusXM
Week of February 16, 2019
Sat 2/16, 6PM ET
Sun 2/17, 1PM ET
Mon 2/18, 9AM ET
Tues 2/19, 4PM ET
Thurs 2/21, 9PM ET
As Botswana's Skinflint prepares to join Soulfly's North American tour, we continue a series started in 2007 presenting metal bands from the African continent. This week we look to Botswana, Algeria, Tunisia, Kenya, Angola, Uganda, Madagascar, and South Africa and find a massive uprising happening in all styles of metal through bands like Wrust, Crackdust, Lelahell, Before Crush, Sasamaso, Vale of Amonition, Demogoroth Satanum, Shangrilah, and others. Prepare for metal from the motherland, and know your Roots!
Explore the world of heavy metal, year by year, country by country, and style by style in SOUND OF THE BEAST: The Complete Headbanging History of Heavy Metal, by Ian Christe.
PLAYLIST:
WRUST (Botswana) – "Kill or Be Killed" from SOULLESS MACHINE
SKINFLINT (Botswana) – "Mask of the Dead" from CHIEF OF THE GHOSTS
OVERTHRUST (Botswana) – "Vultures Don't Die" from DESECRATED DEEDS TO DECEASE
CRACKDUST (Botswana) – "Return of the Gods" from RETURN OF THE GODS
DEMOGOROTH SATANUM (South Africa) – "Elizabeth Bathory" from TRUE BLACK EP
LELAHELL (Algeria) – "Emperor" from AL INTIHAR
MORTAL SOUL (Kenya) – "My Soul" from ASHES IN THE WIND EP
BEFORE CRUSH (Angola) – "Celebrar" from YOU FAILED NOW WE RULE
SASAMASO (Madagascar) – "Fotamandry" from PROMO
VALE OF AMONITION (Uganda) – "Of a Painting Grim" from THOSE OF TARTAREAN ANCESTRY
NAWATHER (Tunisia) – "Daret Layem" from WASTED YEARS
SHANGRILAH (South Africa) from EMBRACE THE TIDE
Roots is Sound of the Beast author and Bazillion Points publisher Ian Christe's heavy metal history show on Sirius XM Liquid Metal channel 40. Launched in June 2004, each weekly show has examined another subgenre, band, movement, country, or theme in metal, punk, and heavy rock. Past episodes are available on-demand online from SiriusXM.com.