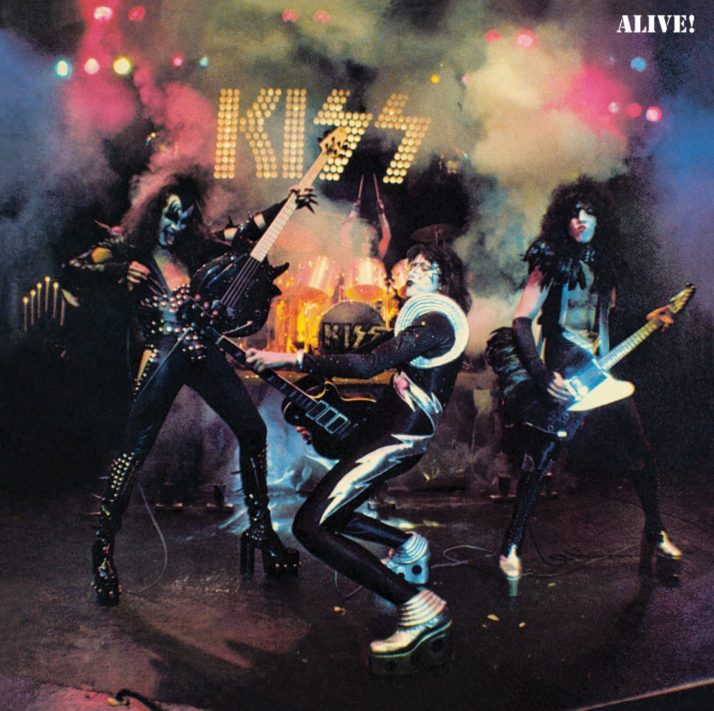 Roots Farewell Salute to KISS | on Sirius XM
Week of April 27, 2019
Sat 4/27, 6PM ET
Sun 4/28, 1PM ET
Mon 4/29, 9AM ET
Tues 4/30, 4PM ET
Thurs 5/2, 9PM ET
As black bubblegum institution KISS winds up its farewell tour after a repeatedly groundbreaking career of nearly five decades, Roots digs into the band's treasure chest of head-banging anthems, hard rock romps, and timeless scorchers. Kiss originals reveal the heavier side of the legendary band, plus tributes by legions of bands for whom Kiss was their first hard rock love, including Death, Hammerfall, Dimebag Darrell, Redd Kross, Amon Amarth, Anthrax, Bathory, Melvins, Entombed, and more. Get your makeup ready, and know your Roots!
Join host Ian Christe ("Sound of the Beast"/Bazillion Points) for a molten metal outburst of early 1980s tracks that took metal to the brink moments before the birth of thrash metal. Tracks by Riot, Accept, Acid, Venom, Exciter, the Rods, Mercyful Fate, Jag Panzer, Satan, Raven, Anvil, Savatage, Manowar and more. Know your Roots!
Say hello to the origins of metal, including the story of Kiss in the words of Gene Simmons and Paul Stanley, by reading the massive SOUND OF THE BEAST: The Complete Headbanging History of Heavy Metal, by Ian Christe.
PLAYLIST
DEATH – "God of Thunder" from HUMAN
KISS – "Young and Wasted" from LICK IT UP
HAMMERFALL – "Detroit Rock City" from MASTERPIECES
DEATH ANGEL – "Cold Gin" from FROLIC THROUGH THE PARK
DIMEBAG DARRELL – "Snowblind" from RETURN OF THE COMET
REDD KROSS – "Deuce" from TEEN BABES FROM MONSANTO
AMON AMARTH – "War Machine" from SURTUR RISING
KISS – "Shock Me" from LOVE GUN
MOTORHEAD – "Shout It Out Loud" from SPIN THE BOTTLE
ANTHRAX – "Parasite" from ANTI-SOCIAL
ARCH ENEMY – "The Oath" from KOVERED IN KHAOS
BATHORY – "Black Diamond" from IN MEMORY OF QUORTHON VOL. III
KISS – "I Love It Loud" from CREATURES IN THE NIGHT
MELVINS – "Going Blind" from HOUDINI
KISS – "Not for the Innocent" from LICK IT UP
ENTOMBED – "God of Thunder" from OUT OF HAND EP
Roots is Sound of the Beast author and Bazillion Points publisher Ian Christe's heavy metal history show on Sirius XM Liquid Metal channel 40. Launched in June 2004, each weekly show has examined another subgenre, band, movement, country, or theme in metal, punk, and heavy rock. Past episodes are available on-demand online from SiriusXM.com.