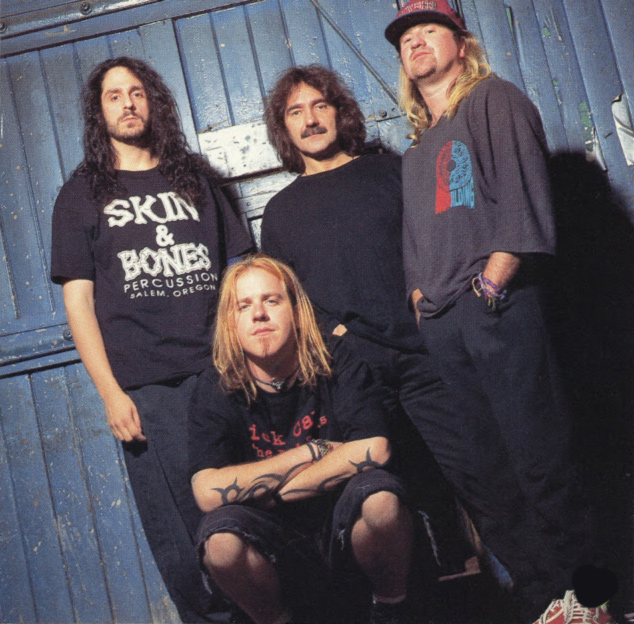 Roots of 1980s Metal Heroes in the 1990s | on Sirius XM
Week of April 27, 2019
Sat 5/4, 6PM ET
Sun 5/5, 1PM ET
Mon 5/6, 9AM ET
Tues 5/7, 4PM ET
Thurs 5/9, 9PM ET
This week's metal history lesson visits the uncertain times of the 1990s, when metal ebbed and new influences flowed into the gene pool. What happened to the mighty metal heroes of the 1980s? We look at the development and diversions explored in metal's lost years by Kreator, Rob Halford, Dio, Saxon, Iron Maiden, Tom Warrior of Celtic Frost, Napalm Death, Testament, Death, and more. Know your Roots!
Follow the story of heavy metal, including the strange twists of the 1990s, in the book SOUND OF THE BEAST: The Complete Headbanging History of Heavy Metal, by Ian Christe.
PLAYLIST:
KREATOR – "Winter Martyrium" from RENEWAL
FIGHT – "Into the Pit" from WAR OF WORDS
GEEZER – "Catatonic Eclipse" from PLASTIC PLANET
DIO – "Black" from ANGRY MACHINES
SAXON – "Unleash the Beast" from UNLEASH THE BEAST
IRON MAIDEN – "Lord of the Flies" from THE X FACTOR
APOLLYON SUN – "Feeder" from SUB
W.A.S.P. – "The Horror" from K.F.D.
NAPALM DEATH – "Breed to Breathe" from INSIDE THE TORN APART
DEATH – "Symbolic" from SYMBOLIC
TESTAMENT – "Eyes of Wrath" from THE GATHERING
Roots is Sound of the Beast author and Bazillion Points publisher Ian Christe's heavy metal history show on Sirius XM Liquid Metal channel 40. Launched in June 2004, each weekly show has examined another subgenre, band, movement, country, or theme in metal, punk, and heavy rock. Past episodes are available on-demand online from SiriusXM.com.