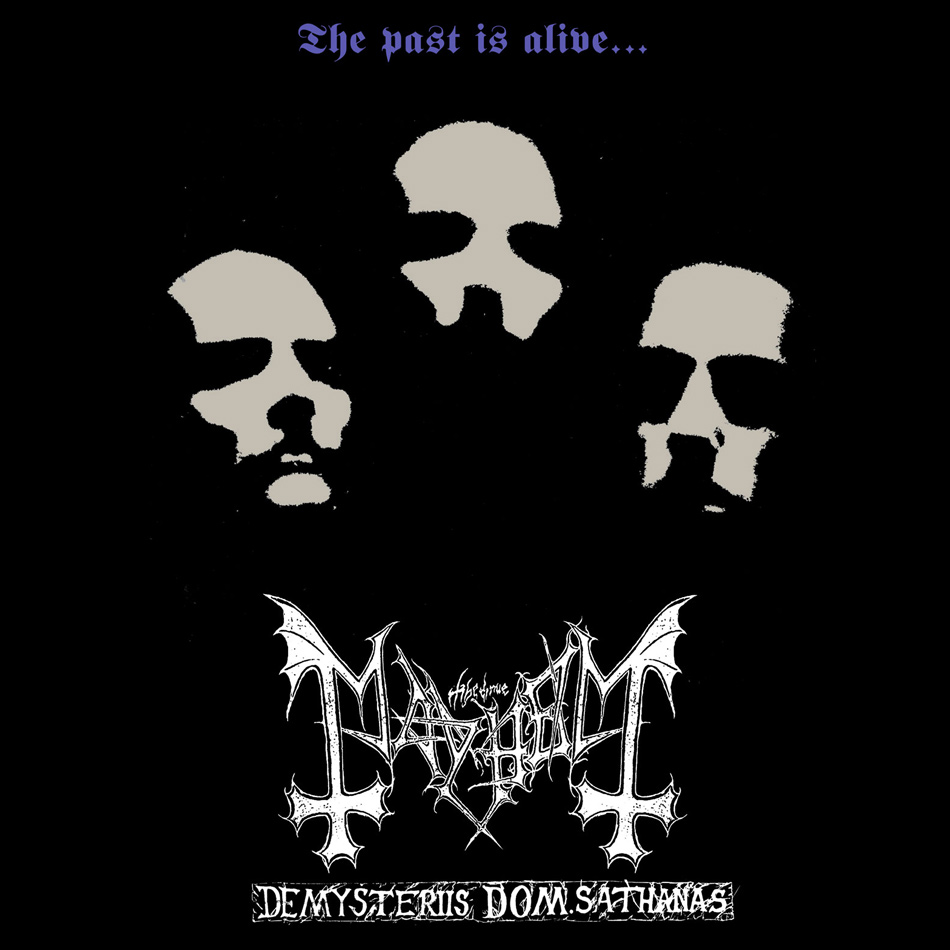 Roots Exalts 25 Years of Mayhem's De Mysteriis Dom Sathanas | on SiriusXM
Week of May 25, 2019
Sat 5/25, 6PM ET
Sun 5/26, 1PM ET
Mon 5/27, 9AM ET
Tues 5/28, 4PM ET
Thurs 5/30, 9PM ET
This week we have the dark pleasure of celebrating a quarter-century of one of the most intriguing and ghoulish records in heavy metal history. Norwegian black metal band Mayhem existed for nearly ten years before the May 25, 1994, release of their gruesome masterpiece De Mysteriis Dom Sathanas. The record overcame countless setbacks, lineup changes, and even the deaths of two key band members, and arrived to push metal farther down the path of sheer horror previously paved by Black Sabbath, early Iron Maiden, and Slayer. We'll go song by song, reveling in album tracks, Mayhem rarities, and tributes by colleagues and proteges including Emperor, Gehenna, Dark Funeral, Gorgoroth, Immortal, and Anaal Nathrakh. When it's cold, and when it's dark… know your Roots!
Follow the story of black metal in Norway in depth from square one in the book METALION: The Slayer Mag Diaries, by Jon "Metalion" Kristiansen.
PLAYLIST:
MAYHEM – "Funeral Fog" from DE MYSTERIIS DOM SATHANAS
EMPEROR – "Funeral Fog" from SCATTERED ASHES
MAYHEM – "Freezing Moon" from PROJECTIONS OF A STAINED MIND
GEHENNA – "Cursed in Eternity" from MURDER
DARK FUNERAL – "Pagan Fears" from DIABOLUS INTERIUM
GORGOROTH – "Life Eternal" from ORIGINATORS OF THE NORTHERN DARKNESS
IMMORTAL – "From the Dark Past" from ORIGINATORS OF THE DARK PAST
MAYHEM – "Buried By Time And Dust" from DE MYSTERIIS DOM SATHANAS
ANAAL NATHRAKH – "De Mysteriis Dom Sathanas" from TOTAL FUCKING NECRO
VADER – "Freezing Moon" from LIFE ETERNAL
Roots is Sound of the Beast author and Bazillion Points publisher Ian Christe's heavy metal history show on Sirius XM Liquid Metal channel 40. Launched in June 2004, each weekly show has examined another subgenre, band, movement, country, or theme in metal, punk, and heavy rock. Past episodes are available on-demand online from SiriusXM.com.