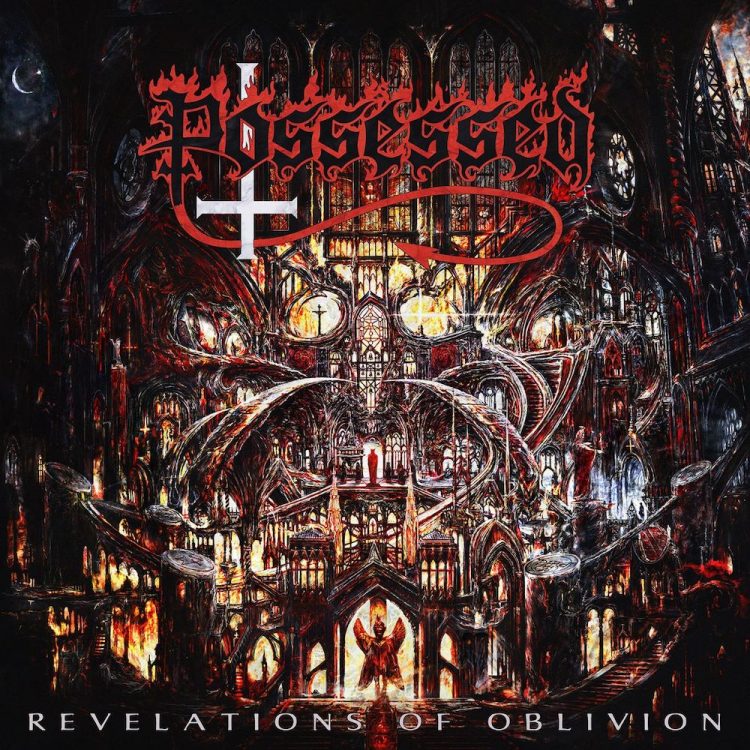 Roots Hails the Return of POSSESSED | on SiriusXM
Week of June 1, 2019
Sat 6/1, 6PM ET
Sun 6/2, 1PM ET
Mon 6/3, 9AM ET
Tues 6/4, 4PM ET
Thurs 6/6, 9PM ET
When there's no more room in hell, Possessed shall walk the Earth! Join us this week as we mark the release of Revelations of Oblivion, the Bay Area death metal pioneers' first album in over thirty years. Delve into new tracks, rarities, and tributes by heavy-hitting peers and proteges including Amon Amarth, Marduk, Cannibal Corpse, Death, and Cavalera Conspiracy. Call the exorcist, and know your Roots!
PLAYLIST:
POSSESSED – "No More Room in Hell" from REVELATIONS OF OBLIVION
POSSESSED – "Swing of the Axe" from METAL MASSACRE 6
CAVALERA CONSPIRACY – "The Exorcist" from INFLIKTED
DEATH – "The Exorcist" from INDIVIDUAL THOUGHT PATTERNS
AMON AMARTH – "Eyes of Horror" from THE CRUSHER
1349 – "The Heretic" from DEMONOIR
MARDUK – "Phantasm" from WORLD FUNERAL
POSSESSED 1993 – "Last Ritual" from 1993 DEMO
ANGELCORPSE – "Burning in Hell" from HAMMER OF GODS
IMPIOUS – "Fallen Angel" from BORN TO SUFFER
CANNIBAL CORPSE – "Confessions" from BLOODTHIRST
POSSESSED – "Death Metal" from SEVEN CHURCHES
POSSESSED – "Abandoned" from REVELATIONS OF OBLIVION
See classic, crucial early Possessed album shoots and mayhemic live photos in the massive book  MURDER IN THE FRONT ROW: Shots From the Bay Area Thrash Metal Epicenter, by Harald Oimoen and Brian Lew.
Roots is Sound of the Beast author and Bazillion Points publisher Ian Christe's heavy metal history show on Sirius XM Liquid Metal channel 40. Launched in June 2004, each weekly show has examined another subgenre, band, movement, country, or theme in metal, punk, and heavy rock. Past episodes are available on-demand online from SiriusXM.com.