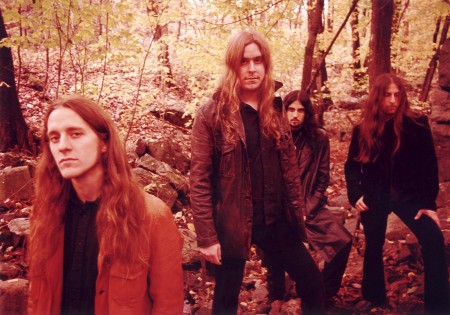 Roots of 1999: The Year Metal Was Nearly Broken | on SiriusXM
Week of June 22, 2019
Sat 6/22, 6PM ET
Sun 6/23, 1PM ET
Mon 6/24, 9AM ET
Tues 6/25, 4PM ET
Thurs 6/70, 9PM ET
Strap on your helmet and prepare to travel twenty years back in time to 1999, the absolute low point of metal's dynasty. Tempted by nu metal, tapping into new technology, ignored by the mainstream, familiar titans seemed to reach the end of their ropes. But from the wreckage came a fresh infusion of bands that set metal up for a rebirth in the 2000s. Music by Testament, Megadeth, Machine Head, Slipknot, Opeth, Neurosis, Control Denied, Emperor and more—know your Roots!
Pick up your summer reading, read the horrors of metal's 1990s decline in SOUND OF THE BEAST: The Complete Headbanging History of Heavy Metal, and other vicious volumes at BAZILLION POINTS.
PLAYLIST:
TESTAMENT – "Eyes of Wrath" from THE GATHERING
MACHINE HEAD – "I Defy" from THE BURNING RED
SLIPKNOT – "(sic)" from SLIPKNOT
MEGADETH – "Insomnia" from RISK
GRIP INC. – "Amped" from SOLIDIFY
CONTROL DENIED – "Consumed" from THE FRAGILE ART OF EXISTENCE
NEUROSIS – "The Doorway" from TIMES OF GRACE
TYPE O NEGATIVE – "All Hallows Eve" from WORLD COMING DOWN
EMPEROR – "Sworn" from IX EQUILIBRIUM
OPETH – "The Moor" from STILL LIFE
Roots is Sound of the Beast author and Bazillion Points publisher Ian Christe's heavy metal history show on Sirius XM Liquid Metal channel 40. Launched in June 2004, each weekly show has examined another subgenre, band, movement, country, or theme in metal, punk, and heavy rock. Past episodes are available on-demand online from SiriusXM.com.