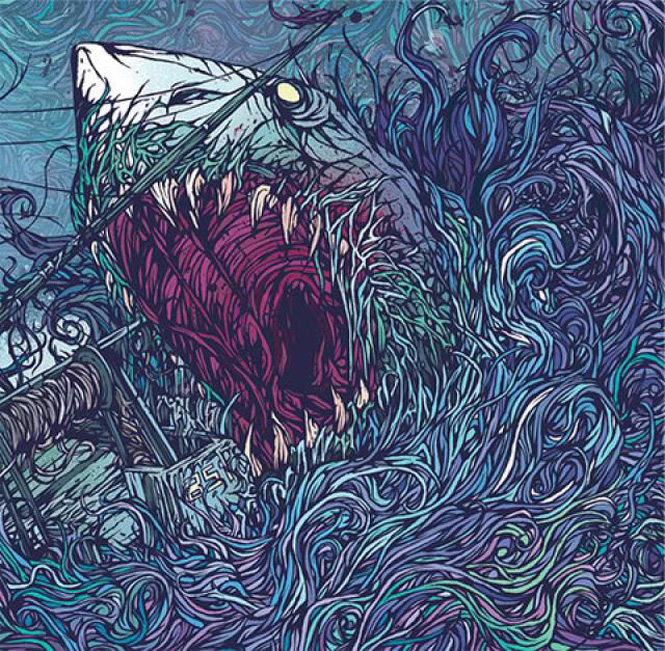 ROOTS Presents SHARK WEEK! | on SiriusXM
Sat 7/20, 6PM ET
Sun 7/21, 1PM ET
Mon 7/22, 9AM ET
Tues 7/23, 4PM ET
Thurs 7/25, 9PM ET
For centuries they waited, insatiable predatory machines with with cold white eyes and rows of razor teeth, praying for metal to arrive and give proper tribute…and now their time has come. SHARKS! Roots dives headfirst into the mouth of Shark Week with killer attacks from all over the metal spawning grounds by Accept, Wolf, Wehrmacht, Loincloth, Darkthrone, Warhead, Municipal Waste, the Acacia Strain, Gallows, Overkill, Squalus, and more. We're definitely going to need a bigger boat…
Dive into 50 years of heavy metal feeding frenzy and read SOUND OF THE BEAST: The Complete Headbanging History of Heavy Metal, by Ian Christe.
PLAYLIST:
ACCEPT – "Fast as a
Shark
" from RESTLESS & WILD
FURBOWL – "Sharkheaven" from THOSE SHREDDED DREAMS
NATUR – "Goblin
Shark
" from HEAD OF DEATH
RAMMER – "Death
Shark
" from SIEGE OF MADNESS
SEND MORE PARAMEDICS – "Zombie Vs
Shark
" from ZOMBIE APOCALYPSE SPLIT
MUNICIPAL WASTE – "Terror
Shark
" from HAZARDOUS MUTATION
THE ACACIA STRAIN – "Whale
Shark
" from COMA WITCH
WEHRMACHT – "
Shark
Attack" from
SHARK
ATTACK
WOLF – "Overture in C
Shark
" from DEVIL SEED
WOLF – "
Shark
Attack" from DEVIL SEED
LOINCLOTH – "
Shark
Dancer" from IRON BALLS OF STEEL
WARHEAD – "Attack of the
Shark
" from SPEEDWAY
DARKTHRONE – "Straightening
Sharks
in Heaven" from SARDONIC WRATH
SQUALUS – "4th of July" from MASS AND POWER
SHROUD EATER – "
Shark
Valley" from THUNDERNOISE
OVERKILL – "Hammerhead" from FEEL THE FIRE
GALLOWS – "In The Belly Of A
Shark
" from IN THE BELLY OF A
SHARK
Roots is Sound of the Beast author and Bazillion Points publisher Ian Christe's heavy metal history show on Sirius XM Liquid Metal channel 40. Since 2004, each weekly show has examined another subgenre, band, movement, country, or theme in metal, punk, and heavy rock. Past episodes are available on-demand online from SiriusXM.com.