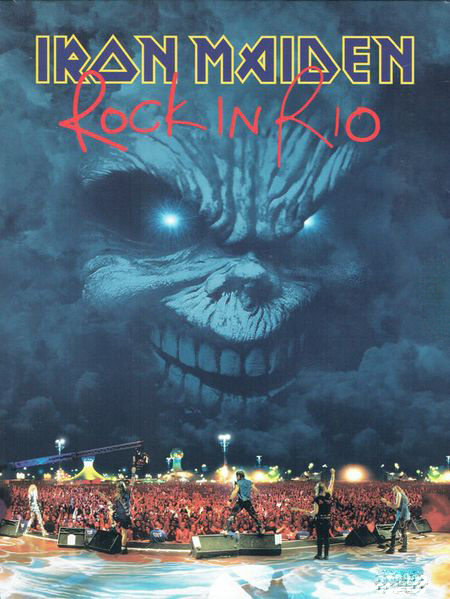 ROOTS OF IRON MAIDEN's 2000s-ERA RESURGENCE | on SiriusXM
Week of July 27, 2019
Sat 7/27, 6PM ET
Sun 7/28, 1PM ET
Mon 7/29, 9AM ET
Tues 7/30, 4PM ET
Thurs 8/1, 9PM ET
As Iron Maiden again tours North America under the glorious banner of traditional heavy metal, this week's metal history lesson explores the five ambitious studio albums made by the band since the return of singer Bruce Dickinson and guitarist Adrian Smith in 1999. Live material and 2000s-era solo tracks also feature, including new material by Black Sabbath guitarist Tony Iommi. Up the hammers—know your Roots!
Read tales of the golden era of the mighty Iron Maiden and their metal peers in SOUND OF THE BEAST: The Complete Headbanging History of Heavy Metal, by Ian Christe.
IRON MAIDEN – "Brighter than a Thousands Suns" from A MATTER OF LIFE AND DEATH
IRON MAIDEN – "Thin Line Between Love and Hate" from BRAVE NEW WORLD
WHOCARES – "Out of My Mind" from HOLY WATER
BRUCE DICKINSON – "Kill Devil Hill" from TYRANNY OF SOULS
IRON MAIDEN – "Isle of Avalon" from THE FINAL FRONTIER
IRON MAIDEN – "If Eternity Should Fail" from THE BOOK OF SOULS: LIVE CHAPTER
Roots is Sound of the Beast author and Bazillion Points publisher Ian Christe's heavy metal history show on Sirius XM Liquid Metal channel 40. Since 2004, each weekly show has examined another subgenre, band, movement, country, or theme in metal, punk, and heavy rock. Past episodes are available on-demand online from SiriusXM.com.