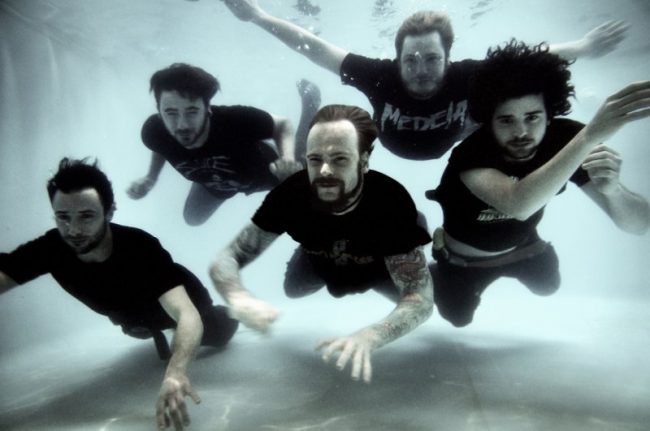 ROOTS OF POST-METAL | on SiriusXM
Week of August 3, 2019
Sat 8/3, 6PM ET
Sun 8/4, 1PM ET
Mon 8/5, 9AM ET
Tues 8/6, 4PM ET
Thurs 8/8, 9PM ET
This week's metal history looks at the so-called "post-metal" phenomenon of epic, atmospheric bands who venture outside classic metal sounds and imagery yet can only be identified as metal due to their aggression and harsh worldview. Check out pioneers including Godflesh, Neurosis, and Isis, plus current-day post-metal practitioners Amenra, the Ocean, Russian Circles, and more. Know your Roots!
Trace the long path of heavy metal to its most modern incarnations in SOUND OF THE BEAST: The Complete Headbanging History of Heavy Metal, by Ian Christe.
PLAYLIST:
THE OCEAN – "Orosirian" from PRECAMBRIAN
ISIS – "Threshold of Transformation" from WAVERING RADIANT
NEUROSIS – "Times of Grace" from TIMES OF GRACE
GODFLESH – "Post Self" from POST SELF
CULT OF LUNA – "Eternal Kingdom" from ETERNAL KINGDOM
RUSSIAN CIRCLES – "1777" from MEMORIAL
COILGUNS – "Earthians" from COMMUTERS
SCHAMMASCH – "Metanoia" from TRIANGLE
AMENRA – "Children of the Eye" from MASS VI
ROOTS is Sound of the Beast author and Bazillion Points publisher Ian Christe's heavy metal history show on Sirius XM Liquid Metal ch. 40. Launched in June 2004, each weekly show examines another subgenre, band, movement, country, or theme in metal, punk, and heavy rock. Past episodes are available on-demand online from SiriusXM.com.