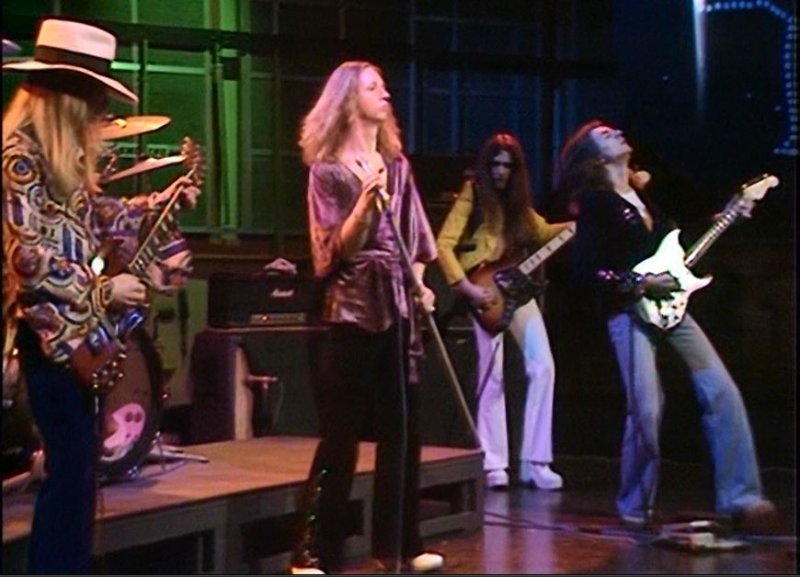 ROOTS Woodstock Peace & Love Special: The Mellow Moods of Metal's Future Majesties | on SiriusXM
Week of August 17, 2019
Sat 8/17, 6PM ET
Sun 8/18, 1PM ET
Mon 8/19, 9AM ET
Tues 8/20, 4PM ET
Thurs 8/22, 9PM ET
For the 50th anniversary weekend of the 1969 Woodstock Music Festival, we present the mellowest metal history lesson in fifty years! Join us for an hour of trippy flower power as found on early records by Black Sabbath, Judas Priest, Scorpions, UFO, Saxon, Hawkwind, Rainbow, Budgie, Krokus, and Deep Purple. Peace and love, denim and leather, know your Roots!
Get the story of heavy metal from the very start in SOUND OF THE BEAST: The Complete Headbanging History of Heavy Metal, by Ian Christe.
PLAYLIST
BLACK SABBATH – "Planet Caravan" from PARANOID
JUDAS PRIEST – "Dying to Meet You" from ROCKA ROLLA
SCORPIONS – "In Search of the Peace of Mind" from LONESOME CROW
UFO – "Silver Bird" from UFO2
HAWKWIND – "Silver Machine" from IN SEARCH OF SPACE
RAINBOW – "Catch the Rainbow" from RITCHIE BLACKMORE'S RAINBOW
SAXON – "Frozen Rainbow" from SAXON
BUDGIE – "Riding My Nightmare" from NEVER TURN YOUR BACK ON A FRIEND
KROKUS – "Energy" from KROKUS
JIMI HENDRIX – "Woodstock Jam" from WOODSTOCK
DEEP PURPLE – "Child in Time" from IN ROCK
ROOTS is Sound of the Beast author and Bazillion Points publisher Ian Christe's heavy metal history show on Sirius XM Liquid Metal ch. 40. Launched in June 2004, each weekly show examines another subgenre, band, movement, country, or theme in metal, punk, and heavy rock. Past episodes are available on-demand online from SiriusXM.com.