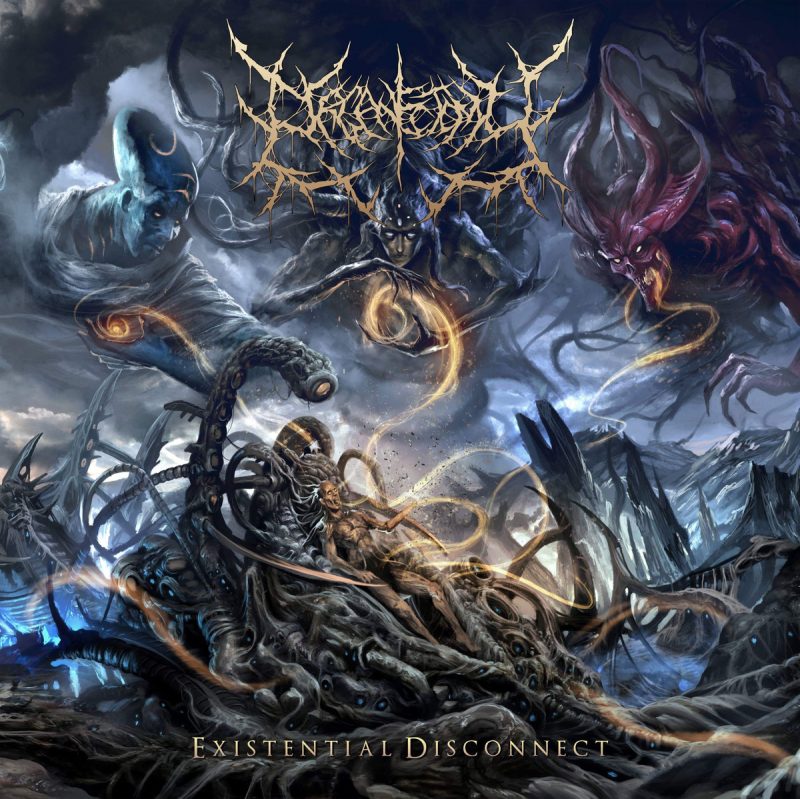 BLOODY ROOTS OF BRUTAL DEATH METAL IN 2019
Week of September 14, 2019
Sat 9/14, 6PM ET
Sun 9/15, 1PM ET
Mon 9/16, 9AM ET
Tues 9/17, 4PM ET
Thurs 9/19, 9PM ET
Marking the revolting return of torrid Texas brutal death metal forefathers Devourment, we scour the world for a horrendous update on slam-filled, guts-gurgling practitioners of the foul arts. Gorge on up-to-date 2019 atrocities from Devourment, Breeding Ignorance, Rupturation, Organectomy, Rendered Helpless, Delirium Carnage, Urosepsis, and Rings of Saturn, and be ready to dive into a tub of sanitizer gel when it's all finally over. Brace yourself: know your Roots!
Choke on the revolting history of brutal death metal by reading and eating CHOOSING DEATH: An Improbable History of Death Metal and Grindcore, by Decibel mag editor Albert Mudrian.
PLAYLIST:
BREEDING IGNORANCE – "Hallucinogenic Hell" from IMAGE AND LIKENESS
DEVOURMENT – "Cognitive Sedation Butchery" from OBSCENE MAJESTY
RUPTURATION – "Strife" from STRIFE
UROSEPSIS – "Progerial Diprosopus" from MALICIOUS MALPRACTICE
ORPHALIS – "The Stench of Human Failure" from THE APPROACHING DARKNESS
RAPED BY PIGS – "Embalmed With Worms" from MENTAL DISEASES AND CONGENITAL MALFORMATION
ORGANECTOMY – "Severed from Humanity" from EXISTENTIAL DISCONNECT
VAMPIRECUNT – "Slam Gang" from TEENAGE SLAMMING WIGGA TURTLES EP
NATURAL SELECTION – "Burning God" from ABANDONED SHAKEDOWN
BLOODJOB – "Contagious Perception" from SICK CONCEPT HUMANITY
JERITAN BABI – "Slam Saw Pig Massacre" from SLAM SAW PIG MASSACRE
RENDERED HELPLESS – "Suffering of Seraphim" from SUFFER, SERAPHIM
RINGS OF SATURN – "The Husk" from GIDIM
DELIRIUM CARNAGE – "Deranged Purification" from MONSTRUM VEL PRODIGIUM
Roots is Sound of the Beast author (and Bazillion Points publisher) Ian Christe's heavy metal history show on Sirius XM Liquid Metal channel 40. Since June 2004, each weekly show has examined another subgenre, band, movement, country, or theme in metal, punk, and heavy rock. The show is available on-demand online from SiriusXM.com.