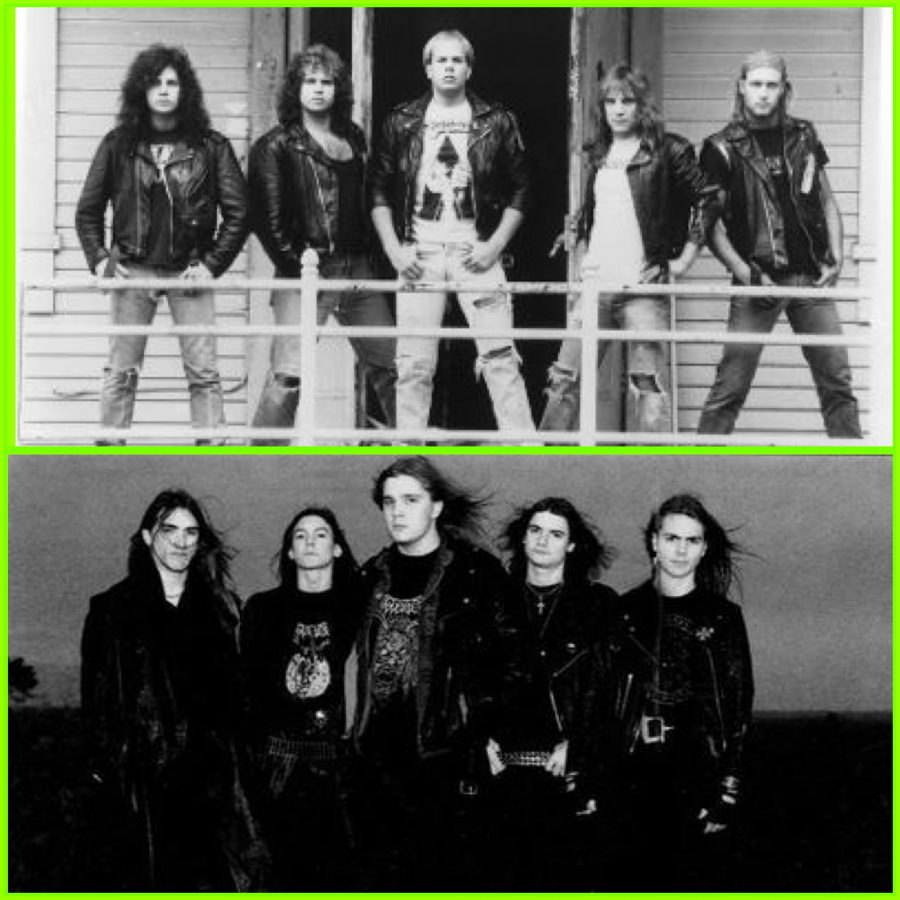 ROOTS METAL CREATOR SERIES: METAL CHURCH & DISMEMBER
Week of September 21, 2019
Sat 9/21, 6PM ET
Sun 9/22, 1PM ET
Mon 9/23, 9AM ET
Tues 9/24, 4PM ET
Thurs 9/26, 9PM ET
The latest installment of the Metal Creator Series presents two key pioneers starting with Aberdeen, WA's, Metal Church, who pushed traditional metal to the total limits and became a crucial bridge between the massive early-'80s metal explosion and everything that followed. The second half of the show turns the satellite towards Stockholm's massive masters Dismember, whose melodic yet vicious anthems helped propel death metal to lasting infamy during the 1990s. After leaving their mark, both bands remain active today. Know your Roots!
Choke on the revolting history of brutal death metal by reading and eating CHOOSING DEATH: An Improbable History of Death Metal and Grindcore, by Decibel mag editor Albert Mudrian.
PLAYLIST:
METAL CHURCH – "Metal Church" from METAL CHURCH
METAL CHURCH – "Hitman" from LIVE
METAL CHURCH – "Watch the Children Pray" from THE DARK
WOLF – "Method to Your Madness" from LEGIONS OF BASTARDS
SORCERER – "Start the Fire" from INCANTATION
METAL CHURCH – "Damned if You Do" from DAMNED IF YOU DO
DISMEMBER – "Override of the Overture" from LIKE AN EVER FLOWING STREAM
DISMEMBER – "Reborn in Blasphemy" from INDECENT AND OBSCENE
CARNAGE – "Deranged in Blood" from DARK RECOLLECTIONS
ENTRAILS – "Casket Garden" from RESURRECTED FROM THE GRAVE
VISCERAL BLEEDING – "Dreaming in Red" from REMNANTS OF DEPRIVATION
DISMEMBER – "Legion" from DISMEMBER
DISMEMBER – "Misanthropic" from DEATH METAL
Roots is Sound of the Beast author (and Bazillion Points publisher) Ian Christe's heavy metal history show on Sirius XM Liquid Metal channel 40. Since June 2004, each weekly show has examined another subgenre, band, movement, country, or theme in metal, punk, and heavy rock. The show is available on-demand online from SiriusXM.com.