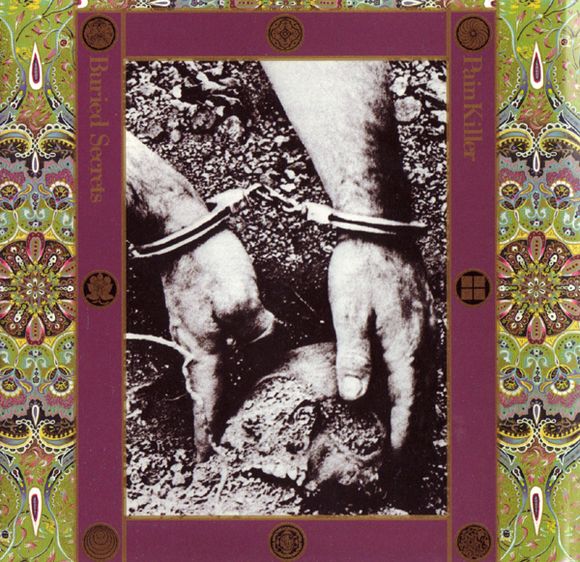 ROOTS OF JAZZ IN METAL | on SiriusXM
Week of October 12, 2019
Sat 10/12, 6PM ET
Sun 10/13, 1PM ET
Mon 10/14, 9AM ET
Tues 10/15, 4PM ET
Thurs 10/17, 9PM ET
This week's way-out session explores a schizophrenic collision of the best-trained echelons of jazz and metal, where swing and shred interact in a high-speed heavy freak scene. Flip your wig with sax-soaked madness from pioneers Painkiller, Flying Luttenbachers, Ephel Death, and Yakuza, plus modern masters Shining (NO), Ihsahn, Convulsif, and Leftyfish. Get real gone—and know your Roots!
Read more about metal's many offshoots in SOUND OF THE BEAST: The Complete Headbanging History of Heavy Metal, by Ian Christe.
PLAYLIST:
SHINING (NO) – "Healter Skelter" from LIVE BLACKJAZZ
PAINKILLER – "Portent" from GUTS OF A VIRGIN
FLYING LUTTENBACHERS – "Goosesteppin'" from SHATTERED EXISTENCE
CANDIRIA – "Constant Velocity Is as Natural as Being at Rest" from 300 PERCENT DENSITY
EPHEL DUATH – "The Passage" from THE PAINTER'S PALETTE
OCTOPUS – "Ethereal Mind" from INTO THE VOID OF FEAR
IHSAHN – "A Grave Inversed" from AFTER
CONVULSIF – "Reason of Sleep" from IV
CONFLUX – "Stomping Grounds" from SPARK
TREPALIUM – Sick Boogie Murder" from ALCHEMIK CLOCKWORK OF DISORDER
LEFTYFISH – "Meat vs. Ginger" from MEAT VS. GINGER
YAKUZA – "Vergasso" from THE WAY OF THE DEAD
Roots is Sound of the Beast author and Bazillion Points publisher Ian Christe's heavy metal history show on Sirius XM Liquid Metal channel 40. Launched in June 2004, each weekly show has examined another subgenre, band, movement, country, or theme in metal, punk, and heavy rock. Past episodes are available on-demand online from SiriusXM.com.