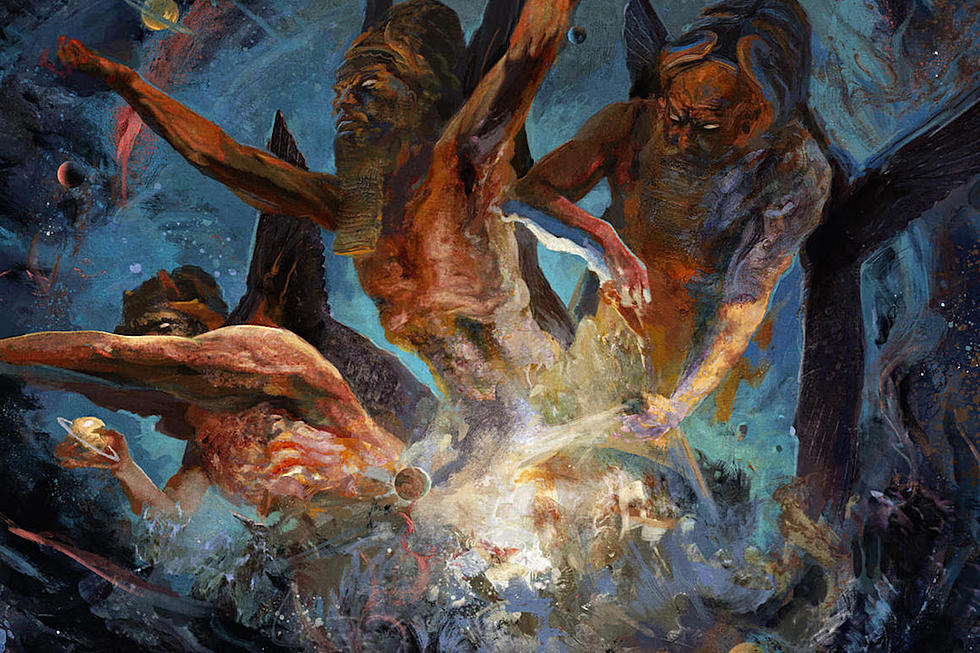 ROOTS Summons 13 Metal Demons for Halloween | on SiriusXM
Week of October 26, 2019
Sat 10/26, 6PM ET
Sun 10/27, 1PM ET
Mon 10/28, 9AM ET
Tues 10/29, 4PM ET
Thurs 10/31, 9PM ET
This week's Halloween celebration enlists the help of Testament, Mayhem, Immortal, Napalm Death, Mercyful Fate, Entombed, Morbid Angel, Opeth, Pantera, and Candlemass to summon a pantheon of greater metal demons. From mythic beings to the all-too-real demons in our heads, these spirits animate the spirit of the season with fiery metallic fury. Join us—and know your Roots!
Read more about metal's many offshoots in SOUND OF THE BEAST: The Complete Headbanging History of Heavy Metal, by Ian Christe.
PLAYLIST
TESTAMENT – "Demonic Refusal" from DEMONIC
MAYHEM – "Daemon Spawn" from DAEMON
IMMORTAL – "Grim and Frostbitten Kingdoms" from BATTLES IN THE NORTH
NAPALM DEATH – "Demonic Possession" from LEADERS NOT FOLLOWERS
MERCYFUL FATE – "At the Sound of the Demon Bell" from MELISSA
AURA NOIR – "Unleash the Demon" from HADES RISE
ENTOMBED – "Demon" from WOLVERINE BLUES
KRISIUN – "Demoniac III" from SCOURGE OF THE ENTHRONED
MORBID ANGEL – "Demon Seed" from ABOMINATIONS OF DESOLATION
THE OATH – "Night of the Demon" from THE OATH
OPETH – "Demon of the Fall" from THE ROUNDHOUSE TAPES
PANTERA – "By Demons Be Driven (Biomechanical)" from WALK EP
CANDLEMASS – "Demons Gate" from EPICUS DOOMICUS METALLICUS
Roots is Sound of the Beast author and Bazillion Points publisher Ian Christe's heavy metal history show on Sirius XM Liquid Metal channel 40. Launched in June 2004, each weekly show has examined another subgenre, band, movement, country, or theme in metal, punk, and heavy rock. Past episodes are available on-demand online from SiriusXM.com.