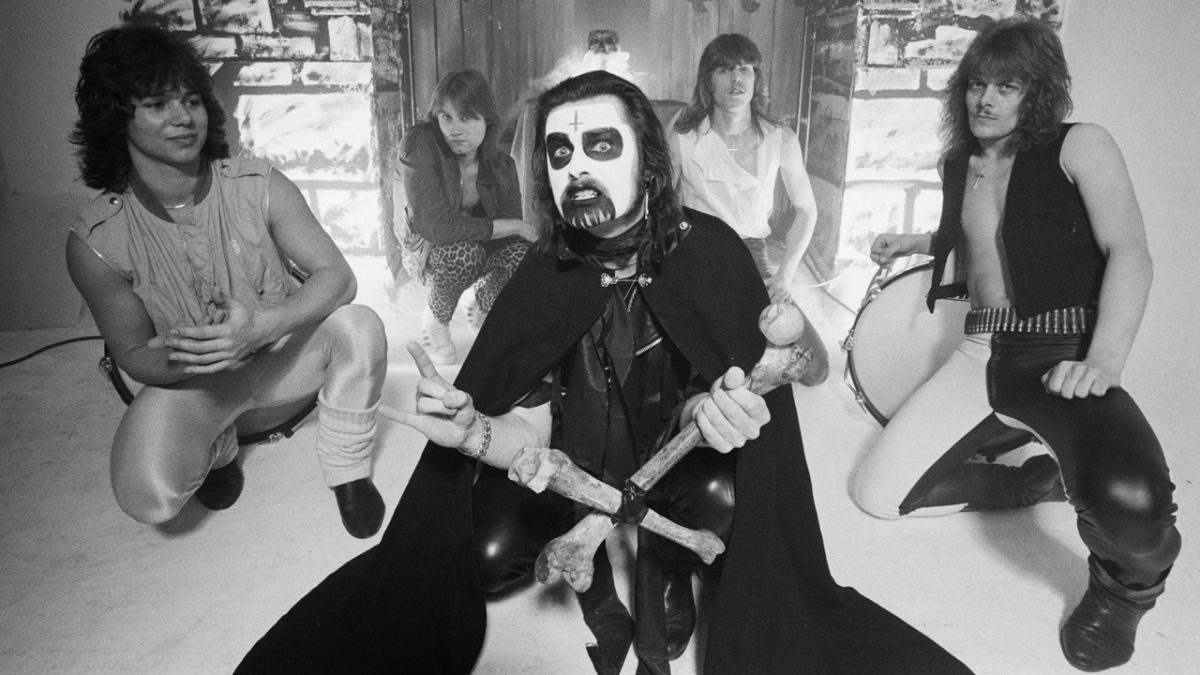 ROOTS Metal Creator Series: Mercyful Fate & King Diamond
Week of November 9, 2019
Sat 11/9, 6PM ET
Sun 11/10, 1PM ET
Mon 11/11, 9AM ET
Tues 11/12, 4PM ET
Thurs 11/14, 9PM ET
This week the circle was broken forever, when original Mercyful Fate and King Diamond bassist Timi "Grabber" Hansen passed away after a lengthy battle with cancer. At the same time, Mercyful Fate is planning a series of 2020 festival appearances playing timeless classics from their early albums Melissa and Don't Break the Oath, and the band's singer King Diamond has just released his first new album in 12 years. The time has come to summon the band's dark eternal magic and honor the passing of an original member of the coven. Live and embryonic material joins tributes by acolytes Emperor and Metallica. Come, come to the sabbath—and know your Roots!
Read more about the role of Mercyful Fate in metal's story in SOUND OF THE BEAST: The Complete Headbanging History of Heavy Metal, by Roots host Ian Christe.
PLAYLIST:
MERCYFUL FATE – "Evil" from MELISSA
MERCYFUL FATE – "Doomed by the Living Dead" from NUNS HAVE NO FUN EP
BRATS – "Pinned on My Eyelids" from 1980
MERCYFUL FATE – "Curse of the Pharaohs" from MELISSA
EMPEROR – "Gypsy" from SCATTERED ASHES
MERCYFUL FATE – "Come to the Sabbath" from DON'T BREAK THE OATH
KING DIAMOND – "The Family Ghost" from ABIGAIL
KING DIAMOND – "Halloween" from PHILADELPHIA
KING DIAMOND – "The Puppet Master" from THE PUPPET MASTER
DENNER / SHERMANN – "Son of Satan" from MASTERS OF EVIL
KING DIAMOND – "Masquerade of Madness" from MASQUERADE OF MADNESS
METALLICA – "Mercyful Fate" from GARAGE INC
Roots is Sound of the Beast author (and Bazillion Points publisher) Ian Christe's heavy metal history show on Sirius XM Liquid Metal channel 40. Since June 2004, each weekly show has examined another subgenre, band, movement, country, or theme in metal, punk, and heavy rock. The show is available on-demand online from SiriusXM.com.