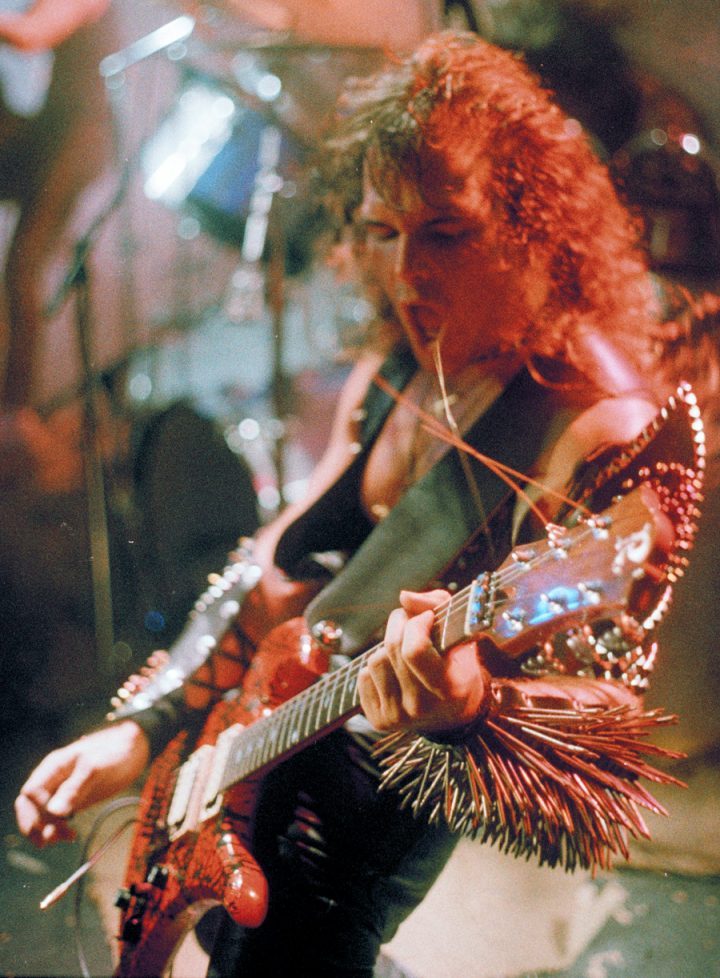 photo: Harald Oimoen, from MURDER IN THE FRONT ROW
ROOTS Final Scream for SLAYERRR! | on SiriusXM
Week of November 30, 2019
Thurs 11/28, 9PM ET
Fri 11/29, 11AM ET
Sat 11/30, 6PM ET
Sun 12/1, 1PM ET
Mon 12/2, 9AM ET
Tues 12/3, 4PM ET
Thurs 12/5, 9PM ET
They came for blood in 1981, and after this week, Slayer finally sleeps. Join Ian Christe ("Sound of the Beast"/Bazillion Points) for a final scream for Slayer and the riffs, songs, and infamous butchery that has kept them reigning in metal for decades. We will pack the satellites with as much live Slayer as is legally allowed, plus tributes by Slayer spawn including At the Gates, Vader, Monstrosity, 1349, Earth Crisis, Incantation, Stone Sour, Edge of Sanity, and Necrophobic. Let's turn our heads towards the sky, and listen for the steel one last time… Know your Roots!
Give praise to the arrival and early rise of Slayer with scores of live and candid photos of the band in MURDER IN THE FRONT ROW: Shots from the Bay Area Thrash Metal Epicenter, by Harald Oimoen and Brian Lew, with essays by Gary Holt, Alex Skolnick, and Robb Flynn.
PLAYLIST:
SLAYER – "Black Magic" from LIVE UNDEAD
NECROPHOBIC – "Die by the Sword" from SPAWNED BY EVIL
AT THE GATES – "Captor Of Sin" from SLAUGHTER OF THE SOUL
1349 – "Haunting the Chapel" from INFERNAL GATHERING 2
EARTH CRISIS – "Hell Awaits Intro" from LAST OF THE SANE
INCANTATION – "Hell Awaits" from THE INFERNAL STORM
SLAYER – "At Dawn They Sleep" from LIVE INTRUSION
SLAYER – "South Of Heaven" from DECADE OF AGGRESSION
MONSTROSITY – "Angel Of Death" from IN DARK PURITY
EDGE OF SANITY – "Criminally Insane" from EVOLUTION
STONE SOUR – "Seasons In The Abyss" from STRAIGHT OUTTA BURBANK
BEN WOODS – "Spill the Blood" from SOLO SPANISH FLAMENCO GUITAR
VADER – "Silent Scream" from FUTURE OF THE PAST
SLAYER – "Raining Blood" from STILL REIGNING
ROOTS is Sound of the Beast author (and Bazillion Points publisher) Ian Christe's metal history show on Sirius XM Liquid Metal channel 40. Since June 2004, each weekly show examines another sound, subgenre, band, movement, region, happening, or milestone in metal, punk, and heavy rock. Current episodes are available on-demand online from SiriusXM.com.