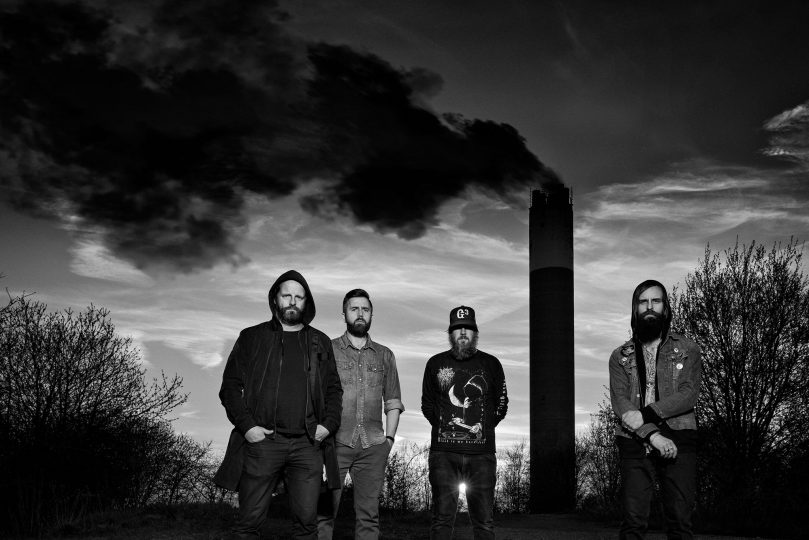 ROOTS of 2019 Metal Debuts, Part I | on SiriusXM
Week of December 28, 2019
Sat 12/28, 6PM ET
Sun 12/29, 1PM ET
Mon 12/30, 9AM ET
Tues 12/31, 4PM ET
Thurs 1/2, 9PM ET
As we put 2019 to rest, we cull the bountiful harvest of the year's multifaceted debut metal records. New names and returning legends alike share the spotlight as we introduce the newborn barrage of Idle Hands, Creeping Death, Judiciary, Devil Master, Gaahls Wyrd, Manifestic, Sermon, Black Passage, Nocturnus A.D., and more. Know your new Roots!
Return to the origins of heavy, metallic music, from Black Sabbath to today, in SOUND OF THE BEAST: The Complete Headbanging History of Heavy Metal, by Roots host Ian Christe.
PLAYLIST:
IDLE HANDS – "Give Me To the Night" from MANA
MANIFESTIC – "Anonymous Souls" from ANONYMOUS SOULS
CREEPING DEATH – "Bloodlust Contamination" from WRETCHED ILLUSIONS
HORNDAL – "Wasteland" from REMAINS
JUDICIARY – "Stronger Than Thou" from SURFACE NOISE
DEVIL MASTER – "Desperate Shadow" from SATAN SPITS ON CHILDREN OF LIGHT
DEVIL WITHIN – "Dark Supremacy" from DARK SUPREMACY
GAAHLS WYRD – "From the Spear" from GASTIR – GHOSTS INVITED
MUSMAHHU – "Slaughter of the Seraphim" from REIGN OF THE ODIOUS
SERMON – "The Descend" from BIRTH OF THE MARVELOUS
BLACK PASSAGE – "Left to Waste" from THE VEIL
NOCTURNUS A.D. – "Apotheosis" from PARADOX
Roots is Sound of the Beast author (and Bazillion Points publisher) Ian Christe's heavy metal history show on Sirius XM Liquid Metal channel 40. Since June 2004, each weekly show has examined another subgenre, band, movement, country, or theme in metal, punk, and heavy rock. The show is available on-demand online from SiriusXM.com.