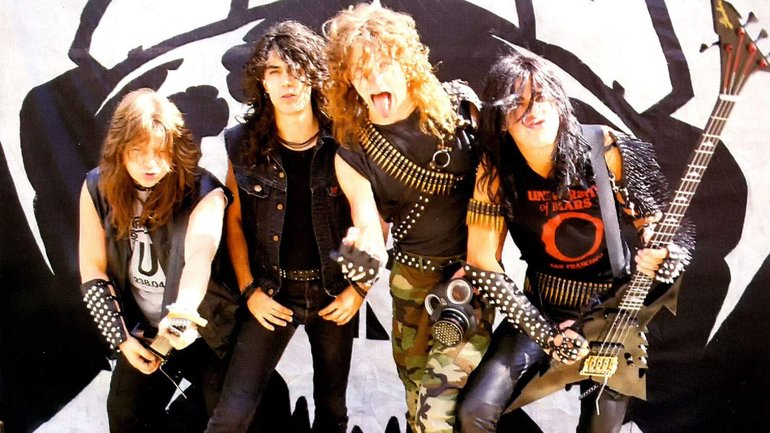 Roots of Progressive Thrash Metal | on SiriusXM
Week of January 4, 2020
Sat 1/4, 6PM ET
Sun 1/5, 1PM ET
Mon 1/6, 9AM ET
Tues 1/7, 4PM ET
Thurs 1/9, 9PM ET
Flash forward into our hyperspeed future as Roots tackles the transformation of vicious thrash metal into myriad progressive mutations. Classic visions by Watchtower, Voivod, Toxik, Coroner, and Blind Illusion join new strains from Black Fast, Dimesland, and Vexovoid. Max out your mental metal capacity—and know your roots!
Delve into 40 years of progressive metal madness with MEAN DEVIATION: Four Decades of Progressive Heavy Metal, by Jeff Wagner.
PLAYLIST:
BLACK FAST – "Progenitors of Predation" from STARVING OUT THE LIGHT
BLIND ILLUSION – "Blood Shower" from THE SANE ASYLUM
VOIVOD – "Macrosolutions to Megaproblems" from DIMENSION HATROSS
WATCHTOWER – "Control and Resistance" from CONTROL AND RESISTANCE
ANACRUSIS – "Division" from SCREAMS AND WHISPERS
ASPID – "Towards One Goal" from EXTRAVASATION
CORONER – "Son of Lilith" from MENTAL VORTEX
TOXIK – "Shotgun Logic" from THINK THIS
THOUGHT INDUSTRY – "Third Eye" from SONGS FOR INSECTS
EQUINOX – "Catharsis" from LABYRINTH
DIMESLAND – "Institutional Gears" from PSYCHOGENIC ATROPHY
VEXOVOID – "The Starforger" from CALL OF THE SKYFORGER
Roots is Sound of the Beast author and Bazillion Points publisher Ian Christe's heavy metal history show on Sirius XM Liquid Metal channel 40. Since 2004, each weekly show has examined another subgenre, band, movement, country, or theme in metal, punk, and heavy rock. Past episodes are available on-demand online from SiriusXM.com.