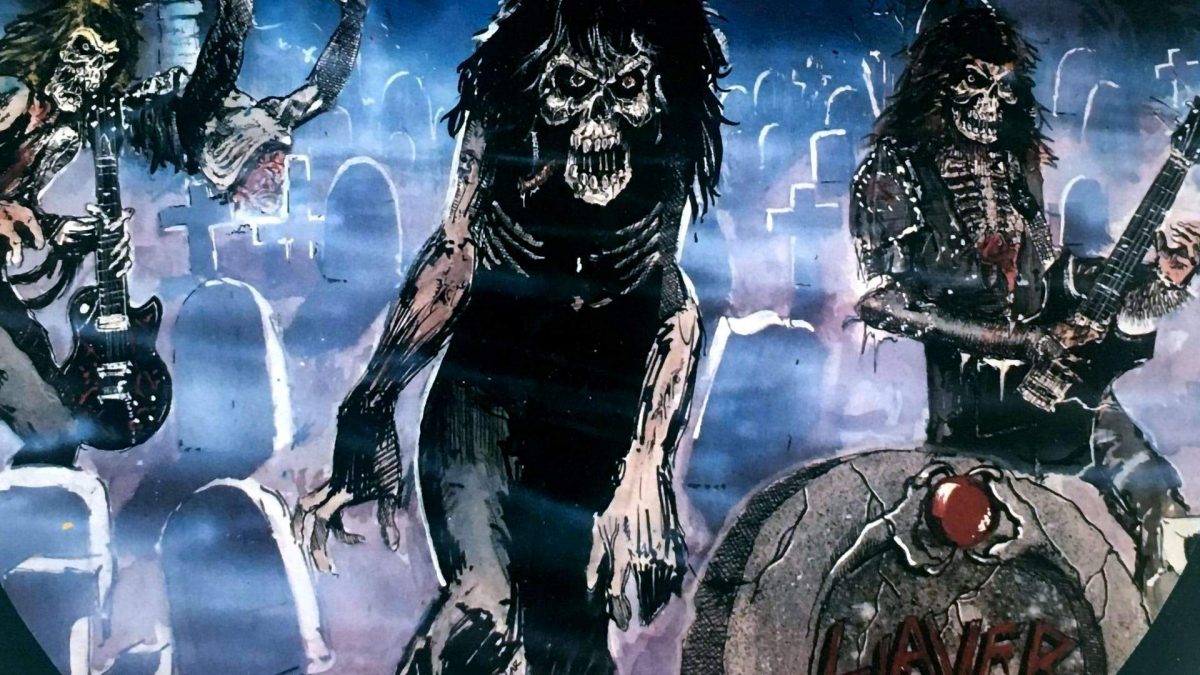 ROOTS OF METAL LIVE ALBUMS
Week of Saturday 11, 2020
Sat 1/11, 6PM ET
Sun 1/12, 1PM ET
Mon 1/13, 9AM ET
Tues 1/14, 4PM ET
Thurs 1/16, 9PM ET
This week we recap four decades of metal live albums, warts and all. Beginning with standard-setting classics by Judas Priest and Iron Maiden, we ignite the satellite with peak live entries by Slayer and Pantera, extreme perfection by Morbid Angel and Emperor, and more recent entries by Entombed and Night Demon. Black Sabbath and Death also feature, performing the full range of metal glory past and present. See you in the front row—know your Roots!
Pick up SOUND OF THE BEAST: The Complete Headbanging History of Heavy Metal and other vicious volumes at BAZILLION POINTS.
PLAYLIST:
IRON MAIDEN – "Aces High" from LIVE AFTER DEATH
JUDAS PRIEST – "Tyrant" from UNLEASHED IN THE EAST
PANTERA – "New Level" from OFFICIAL LIVE 101 PROOF
SLAYER – "Die by the Sword" from DECADE OF AGGRESSION
BLACK SABBATH – "N.I.B." from LIVE EVIL
SEPULTURA — "Arise/Dead Embryonic Cells" from UNDER A PALE GREY SKY
MORBID ANGEL – "Rapture" from ENTANGLED IN CHAOS
DEATH — "Pull the Plug" from LIVE IN EINDHOVEN
EMPEROR – "Thus Spake the Nightspirit" from EMPERIAL LIVE CEREMONY
ENTOMBED – "Stranger Aeons" from LIVE CLANDESTINE
MOTÖRHEAD – "We Are the Road Crew" from NO SLEEP TIL HAMMERSMITH
NIGHT DEMON – "Screams in the Night" from LIVE DARKNESS
Roots is Sound of the Beast author and Bazillion Points publisher Ian Christe's heavy metal history show on Sirius XM Liquid Metal channel 40. Launched in June 2004, each weekly show has examined another subgenre, band, movement, country, or theme in metal, punk, and heavy rock. Past episodes are available on-demand online from SiriusXM.com.