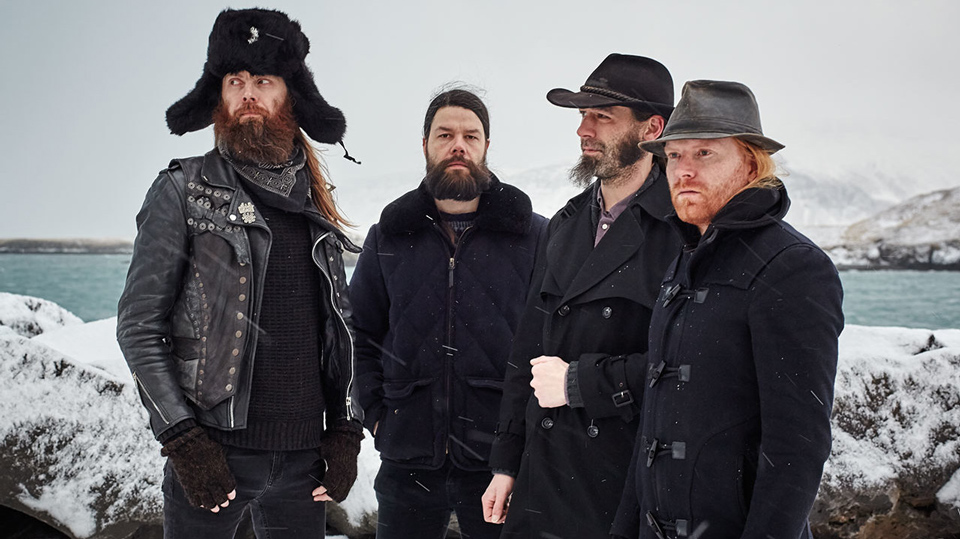 Roots of Metal Sung in Native Tongues | on SiriusXM
Week of January 25, 2020
Sat 1/25, 6PM ET
Sun 1/26, 1PM ET
Mon 1/27, 9AM ET
Tues 1/28, 4PM ET
Thurs 1/30, 9PM ET
Exploring metal's past and present status as a truly international musical phenomenon, this week's history lesson catches tracks sung in native tongues by Sweden's Opeth, Germany's Sodom, Brazil's Sepultura, China's Suffocated, France's Alcest, Iceland's Solstafir, plus entries from Finland, Norway, Poland, Russian, and Latin-America. Break out the translation tabs, and know your Roots!
Voyage across the wide world of metal in SOUND OF THE BEAST: The Complete Headbanging History of Heavy Metal, by Ian Christe.
PLAYLIST
OPETH – "Hjärtat Vet Vad Handen Gör" from HJARTAT VET VAD HANDEN GOR
SODOM – "Ausgebombt" from AUSGEBMOMBT
BRUJERIA – "Hechando Chingasos (Greñudos Locos II)" from RAZA ODIADA
SEPULTURA – "Crucificados Pelo Sistema" from REFUSE RESIST
X-JAPAN – "Kurenai" from BEST OF X
SUFFOCATED – "Immortal" from PERILOUS JOURNEY
AJATTARA – "Antakaa Elaa" from KUOLEMA
KHOLD – "Hundre År Gammal" from HUNDRE AR GAMMAL
BATUSHKA – "Yekteniya V: Svyatyy Vkhod" from LITOURGIYA
ARKONA "Liki Bessmertnykh Bogov" from GOI RODE GOI
ALCEST – "Autre Temps" from LES VOYAGES DE L'AME
SOLSTAFIR – "Silfur-Refur" from BERDREYMINN
ROOTS is Sound of the Beast author and Bazillion Points publisher Ian Christe's heavy metal history show on Sirius XM Liquid Metal ch. 40. Launched in June 2004, each weekly show examines another subgenre, band, movement, country, or theme in metal, punk, and heavy rock. Past episodes are available on-demand online from SiriusXM.com.