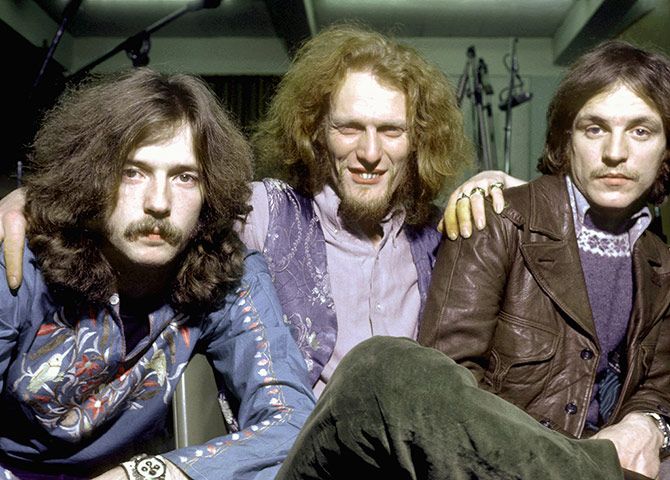 The Roots of Pre-Sabbath Heaviness | 50 Years of Metal I on SiriusXM
Week of February 1, 2020
Sat 2/1, 6PM ET
Sun 2/2, 1PM ET
Mon 2/3, 9AM ET
Tues 2/4, 4PM ET
Thurs 2/6, 9PM ET
Happy and heavy fiftieth to heavy metal! We light the fuse on metal's fiftieth year with the first in a chronological series tracking metal's roots and growth, step by step. Part I checks in with the state of heaviness at the close of the 1960s, just prior to the debut album by Black Sabbath in February 2020. Plug in and turn up the volume on trailblazers including Gun, Blue Cheer, Led Zeppelin, the Stooges, Arthur Brown, Valhalla, Coven, Cream, the Hendrix Experience, Iron Butterly, High Tide, King Crimson, and Crow. Welcome to metal's fifth decade—know your Roots!
Read up on the origins of all heavy and metallic music, from Black Sabbath to the 2000s, in SOUND OF THE BEAST: The Complete Headbanging History of Heavy Metal, by Roots host Ian Christe.
PLAYLIST:
GUN – "Race With the Devil" from GUN (1968)
BLUE CHEER – "Parchment Farm" from VINCEBUS ERUPTUM (1968)
LED ZEPPELIN – "Communication Breakdown" from LED ZEPPELIN (1968)
THE STOOGES – "Not Right" from THE STOOGES (1969)
MC5 – "Kick Out the Jams" from KICK OUT THE JAMS (1969)
CRAZY WORLD OF ARTHUR BROWN – "Fire" from (1968)
VALHALLA – "Hard Times" from VALHALLA (1969)
COVEN – "Black Sabbath" from WITCHCRAFT DESTROYS MINDS & REAPS SOULS (1969)
DEEP PURPLE – "Bird Has Flown" from DEEP PURPLE (1969)
CREAM – "Tales of Brave Ulysses" from DISRAELI GEARS (1967)
IRON BUTTERFLY – "In-A-Gadda-da-Vida (edit)" from IN-A-GADDA-DA-VIDA (1968)
HIGH TIDE – "Futilist's Lament" from SEA SHANTIES (1969)
THE JIMI HENDRIX EXPERIENCE – "Voodoo Child (Slight Return)" from ELECTRIC LADYLAND (1968)
KING CRIMSON – "21st Century Schizoid Man" from IN THE COURT OF THE CRIMSON KING (1969)
CROW – "Evil Woman" from CROW MUSIC (1969)
Roots is Sound of the Beast author (and Bazillion Points publisher) Ian Christe's heavy metal history show on Sirius XM Liquid Metal channel 40. Since June 2004, each weekly show has examined another subgenre, band, movement, country, or theme in metal, punk, and heavy rock. The show is available on-demand online from SiriusXM.com.