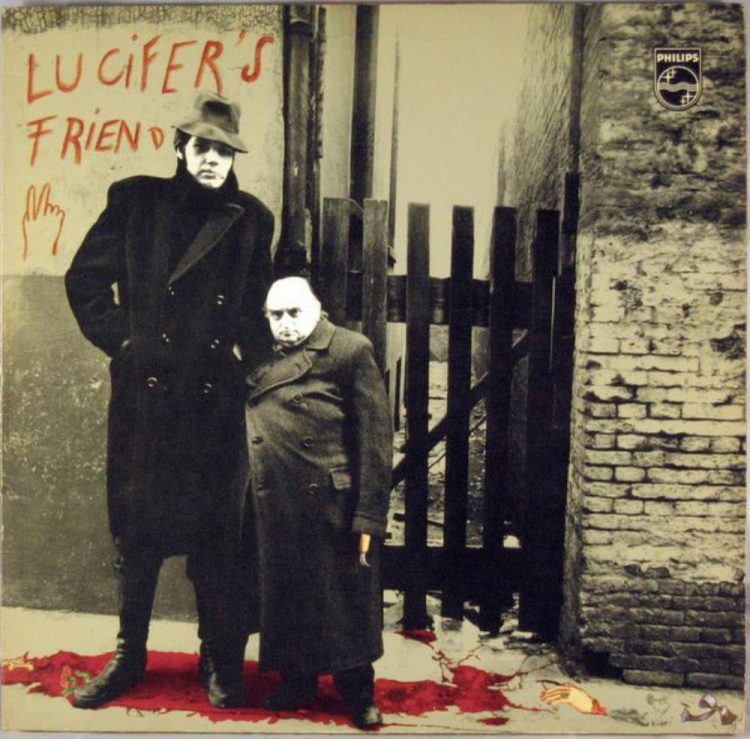 ROOTS of the Early 1970s Proto-Metal Explosion | 50 Years of Metal on SiriusXM
Week of February 15, 2020
Sat 2/15, 6PM ET
Sun 2/16, 1PM ET
Mon 2/17, 9AM ET
Tues 2/18, 4PM ET
Thurs 2/20, 9PM ET
Ears ringing from the 50th anniversary of Black Sabbath's debut last Thursday, we measure the seismic impact of that arrival with an hour of early dinosaur steps by original proto-metal pioneers Budgie, Deep Purple, Captain Beyond, Sir Lord Baltimore, November, Flower Travellin' Band, Pentagram, Dust, Atomic Rooster, and early Judas Priest and Scorpions. Our 50th anniversary metal history year continues—know your Roots!
Read up on the origins of heavy rock and metal from Black Sabbath to the 2000s, in SOUND OF THE BEAST: The Complete Headbanging History of Heavy Metal, by Roots host Ian Christe.
PLAYLIST:
CAPTAIN BEYOND – "Dancing Madly Backwards On A Sea Of Air" from CAPTAIN BEYOND (1972)
LUCIFER'S FRIEND – "Ride in the Sky" from LUCIFER'S FRIEND (1970)
DUST – "Suicide" from HARD ATTACK (1972)
ALICE COOPER – "Hallowed Be Thy Name" from LOVE IT TO DEATH (1971)
BUDGIE – "Crash Course in Brain Surgery" from SINGLE (1971)
MACABRE – "Be Forewarned" from SINGLE (1972)
SUCK – "The Whip" from TIME TO SUCK (1971)
FLOWER TRAVELLIN' BAND – "Satori Pt. I" from SATORI (1971)
NOVEMBER – "Gröna Blad" from EN NY TID ÄR HÄR (1970)
DEEP PURPLE – "Fireball" from FIREBALL (1971)
PENTAGRAM – "Forever My Queen" from (1973)
JUDAS PRIEST – "Winter" from ROCKA ROLLA (1974)
SIR LORD BALTIMORE – "Master Heartache" from KINGDOM COME (1970)
SCORPIONS – "In Search of the Peace of Mind" from LONESOME CROW (1972)
ATOMIC ROOSTER – "Death Walks Behind You" from DEATH WALKS BEHIND YOU (1970)
Roots is Sound of the Beast author (and Bazillion Points publisher) Ian Christe's heavy metal history show on Sirius XM Liquid Metal channel 40. Since June 2004, each weekly show has examined another subgenre, band, movement, country, or theme in metal, punk, and heavy rock. The show is available on-demand online from SiriusXM.com.