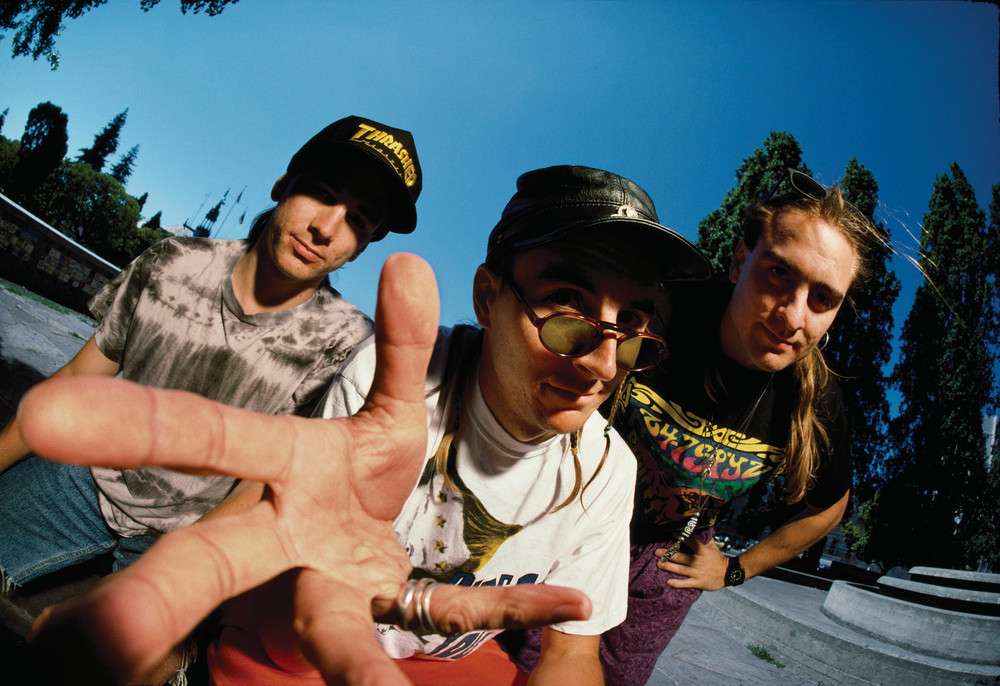 Roots of Funk Metal This Week on SiriusXM
Week of March 7, 2020
Sat 3/7, 6PM ET
Sun 3/8, 1PM ET
Mon 3/9, 9AM ET
Tues 3/10, 4PM ET
Thurs 3/12, 9PM ET
Bring back that bouncing bass! Roots examines the funk metal explosion that bridged 1980s thrash metal with the alternative metal and nu metal of the 1990s. Prepare for a lively, unbrutal hour of freaky, kinetic funk and metal conjured by Infectious Grooves, Funkadelic, Primus, Ignorance, Scatterbrain, Mr. Bungle, 24-7 Spyz, Sweaty Nipples, Maximum the Hormone, and much more. A maligned and overlooked dayglo breed of metal gets its due—only on Roots!
Figure out how the funk metal phenomenon fits into the full metal story—read SOUND OF THE BEAST: The Complete Headbanging History of Heavy Metal, by Roots host Ian Christe.
PLAYLIST:
INFECTIOUS GROOVES – "Monster Skank" from THE PLAGUE THAT MAKES YOUR BOOTY MOVE
FUNKADELIC – "Super Stupid" from MAGGOT BRAIN
PRIMUS – "Too Many Puppies" from FRIZZLE FRY
EXODUS – "Low Rider" from FABULOUS DISASTER
FAITH NO MORE – "We Care a Lot" from INTRODUCE YOURSELF
MR. BUNGLE – "Squeeze Me Macaroni" from MR. BUNGLE
SCATTERBRAIN – "Don't Call Me Dude" from HERE COMES TROUBLE
SCAT OPERA – "Premonition" from ABOUT TIME
MORDRED – "Super Freak" from FOOL'S GAME
IGNORANCE – "Confident Rat" from THE CONFIDENT RAT
24-7 SPYZ – "Break The Chains" from STRENGTH IN NUMBERS
SWEATY NIPPLES – "Demon Juice" from BUG HARVEST
SYSTEM OF A DOWN – "Sugar" from SUGAR
MAXIMUM THE HORMONE – "Alien" from BANKRUPT CREATIVITY
Roots is Sound of the Beast author and Bazillion Points publisher Ian Christe's heavy metal history show on Sirius XM Liquid Metal channel 40. Launched in June 2004, each weekly show has examined another subgenre, band, movement, country, or theme in metal, punk, and heavy rock. Past episodes are available on-demand online from SiriusXM.com.