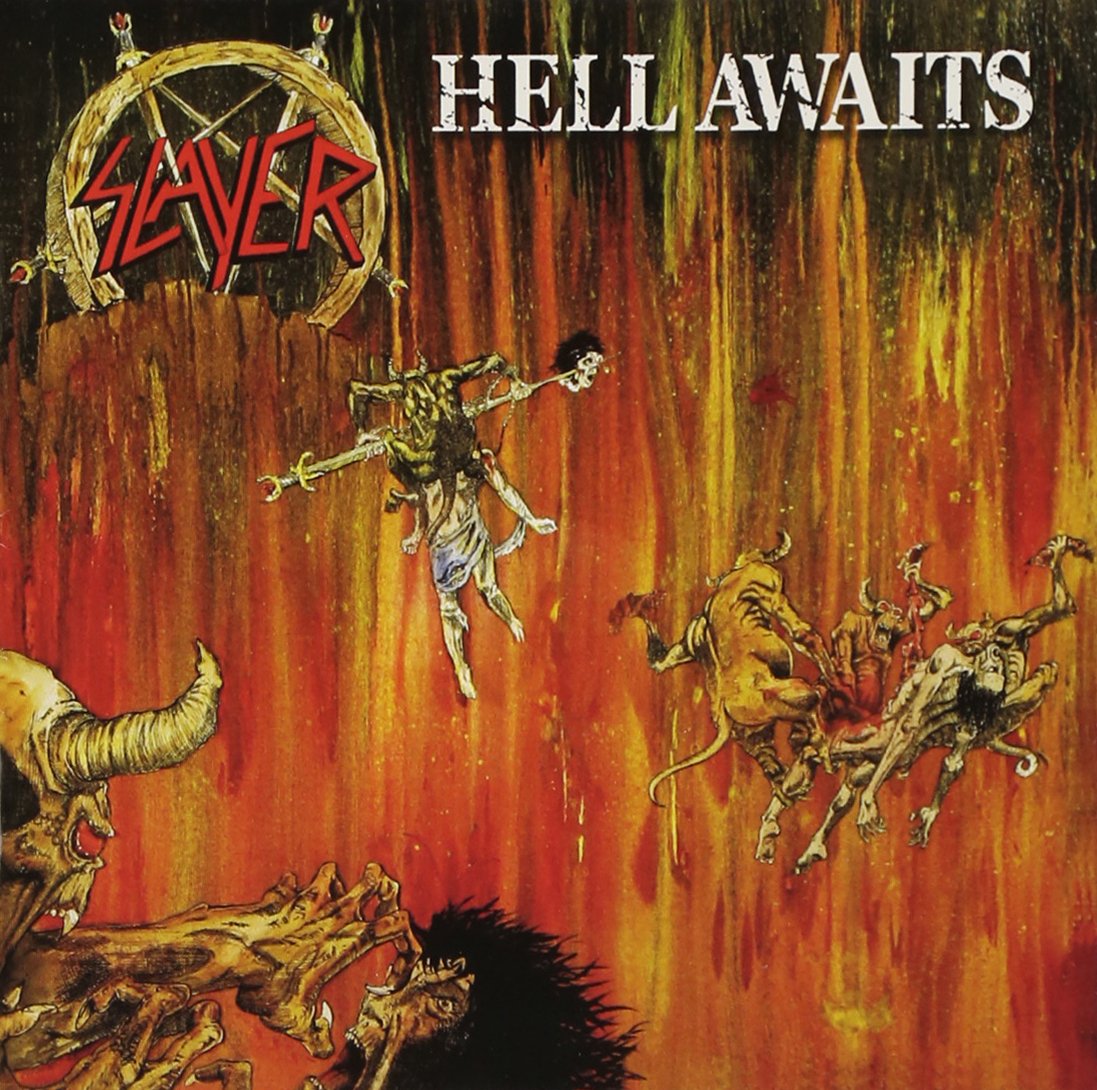 Roots of Slayer's Evil 1985 Masterpiece HELL AWAITS | on SiriusXM
Week of April 4, 2020
Sat 4/4, 6PM ET
Sun 4/5, 1PM ET
Mon 4/6, 9AM ET
Tues 4/7, 4PM ET
Thurs 4/9, 9PM ET
Thirty-five years ago, Slayer emerged from the depths of hell with their second album, Hell Awaits. Spurred by ultra-fast hardcore and steeped in the Satanic glory of Mercyful fate, the record's unrelenting riff landscape earned the devotion of legions of fans and obliterated all but the toughest thrash metal competitors. We go track by track through Hell Awaits, including the original Slayer classics plus tributes from Sinister, Fleshcrawl, Angelcorpse, Cradle of Filth and others. Join us, join us…know your Roots!
See nearly 100 original early Slayer photos, including the back cover shots from Hell Awaits, in the thrash metal spectacular MURDER IN THE FRONT ROW: Shots From the Bay Area Thrash Metal Epicenter.
PLAYLIST
SLAYER – "Chemical Warfare" from HAUNTING THE CHAPEL EP
SLAYER – "Hell Awaits" from HELL AWAITS
ANGEL CORPSE – "Kill Again" from GATEWAY TO HELL II
16 – "At Dawn They Sleep" from GRIEF SPLIT
SINISTER – "Praise of Death" from CREATIVE KILLINGS
FLESHCRAWL – "Necrophiliac" from BLOODRED MASSACRE
COFFIN TEXTS – "Crypts of Eternity" from GODS OF CREATION, DEATH, and AFTERLIFE
SLAYER – "Hardening of the Arteries" from HELL AWAITS
CRADLE OF FILTH – "Hell Awaits" from DUSK AND HER EMBRACE
SLAYER – "Kill Again" from HELL AWAITS
Roots is Sound of the Beast author Ian Christe's heavy metal history show on Sirius XM Liquid Metal channel 40. Since June 2004, each weekly show has examined another subgenre, band, movement, country, or theme. The show is available on-demand online from SiriusXM.com.