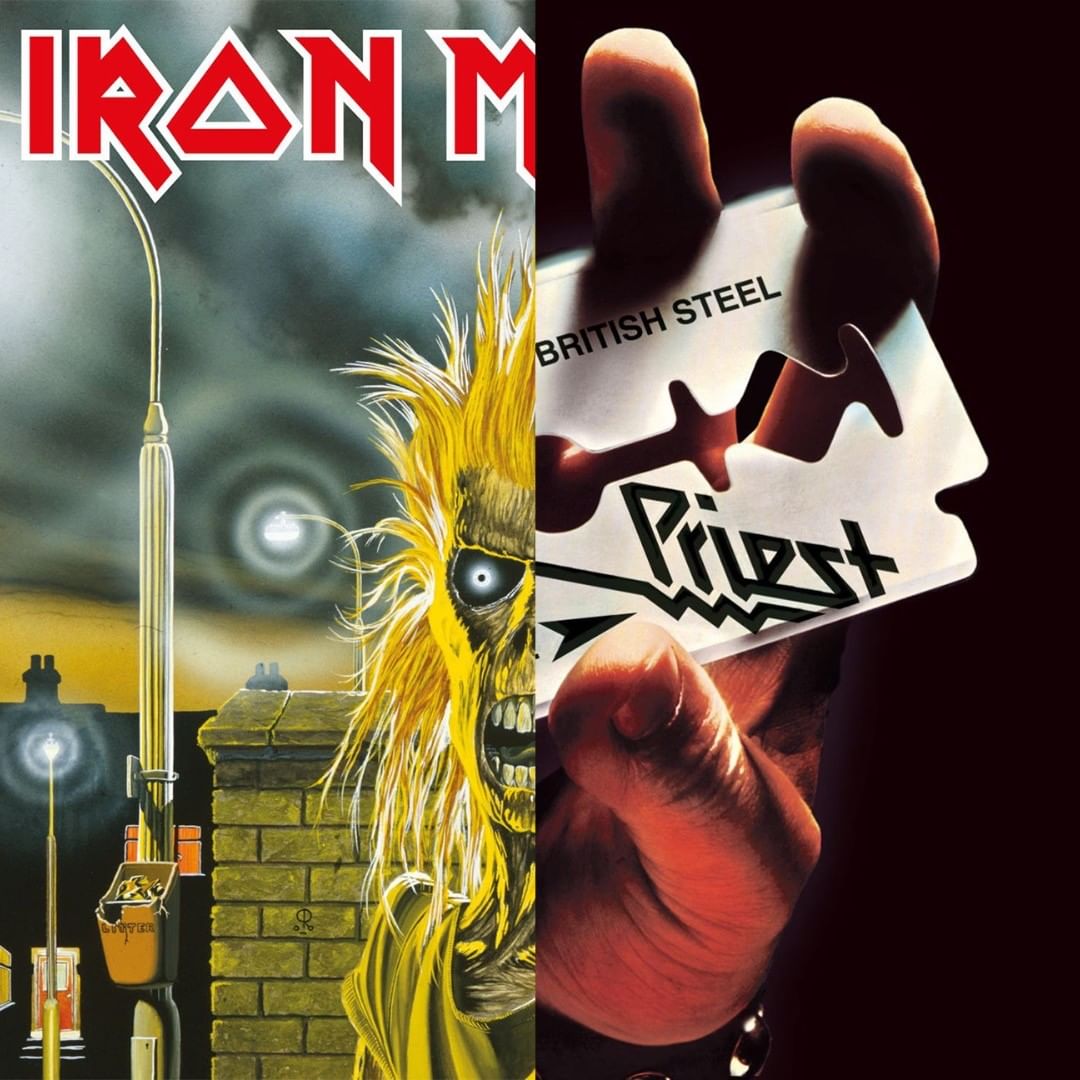 Roots of the 1980 British Heavy Metal Invasion | on SiriusXM
Week of April 18, 2020
Sat 4/18, 6PM ET
Sun 4/19, 1PM ET
Mon 4/20, 9AM ET
Tues 4/21, 4PM ET
Thurs 4/23, 9PM ET
Forty years ago this week, British heavy metal hit the ground blazing, as banner new releases by Judas Priest and Iron Maiden launched a massive musical assault that still defines traditional heavy metal to this day. Join us for an overwhelming deluge from the class of 1980 including Motörhead, Diamond Head, Angel Witch, Saxon, Black Sabbath, and more. Fill your heads with heavy metal thunder, and know your Roots!
Explore the reign of traditional British heavy metal and more in SOUND OF THE BEAST: The Complete Headbanging History of Heavy Metal by Ian Christe.
PLAYLIST:
JUDAS PRIEST – "Rapid Fire" from BRITISH STEEL
IRON MAIDEN – "Phantom of the Opera" from IRON MAIDEN
SAXON – "Machine Gun" from WHEELS OF STEEL
MOTÖRHEAD – "Love Me Like a Reptile" from ACE OF SPADES
TYGERS OF PAN TANG – "Euthanasia" from WILD CAT
BLACK SABBATH – "Neon Knights" from HEAVEN AND HELL
DEF LEPPARD – "It Could Be You" from ON THROUGH THE NIGHT
DIAMOND HEAD – "It's Electric" from LIGHTNING TO THE NATIONS
BLITZKRIEG – "Blitzkrieg" from BLITZKRIG 1980 DEMO
ANGEL WITCH – "Gorgon" from ANGEL WITCH
GIRLSCHOOL – "Demolition Boys" from DEMOLITION
SAXON – "Heavy Metal Thunder" from STRONG ARM OF THE LAW
Roots is Sound of the Beast author Ian Christe's heavy metal history show on Sirius XM Liquid Metal channel 40. Since June 2004, each weekly show has examined another subgenre, band, movement, country, or theme. The show is available on-demand online from SiriusXM.com.