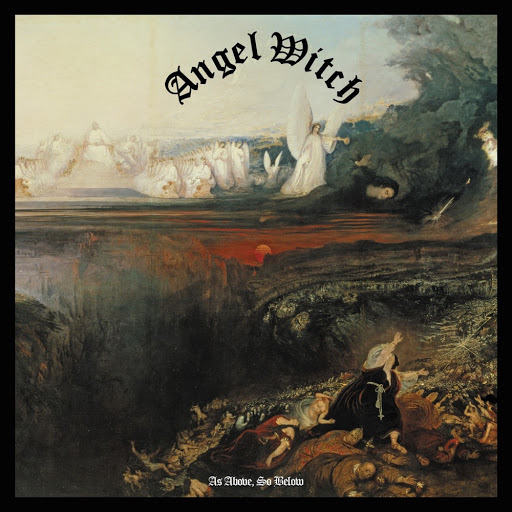 Roots of Metal Comeback Albums | on SiriusXM
Week of May 16, 2020
Sat 5/16, 6PM ET
Sun 5/17, 1PM ET
Mon 5/18, 9AM ET
Tues 5/19, 4PM ET
Thurs 5/21, 9PM ET
Buried in forgotten tombs, resting dormant for a near-eternity, the legends have arisen to fight for metal once again! Join us today for a celebration of bands dormant for ten years or more who overcame all odds and once again walk among the living: Carcass, Angel Witch, Cirith Ungol, Immortal, At the Gates, Sacred Reich, Sleep, Exhorder, and more!
Quarantine yourself with righteous reading matter: Sound of the Beast: The Complete Headbanging History of Heavy Metal by Ian Christe.
PLAYLIST:
CARCASS – "Cadaver Pouch Conveyor System" from SURGICAL STEEL
ANGEL WITCH – "Into the Dark" from AS ABOVE, SO BELOW
CIRITH UNGOL – "The Fire Divine" from FOREVER BLACK
FORBIDDEN – "Omega Wave" from OMEGA WAVE
SACRED REICH – "Manifest Reality" from AWAKENED
AT THE GATES – "Eater of Gods" from AT WAR WITH REALITY
IMMORTAL – "Gates to Blashyrkh" from NORTHERN CHAOS GODS
UNANIMATED – "Diabolic Voices" from IN THE LIGHT OF DARKNESS
CYNIC – "Integral Birth" from TRACED IN AIR
SLEEP – "Giza Butler" from THE SCIENCES
EXHORDER – "Hallowed Sound" from MOURN THE SOUTHERN SKIES
Roots is Sound of the Beast author Ian Christe's heavy metal history show on Sirius XM Liquid Metal channel 40. Since June 2004, each weekly show has examined another subgenre, band, movement, country, or theme. The show is available on-demand online from SiriusXM.com.