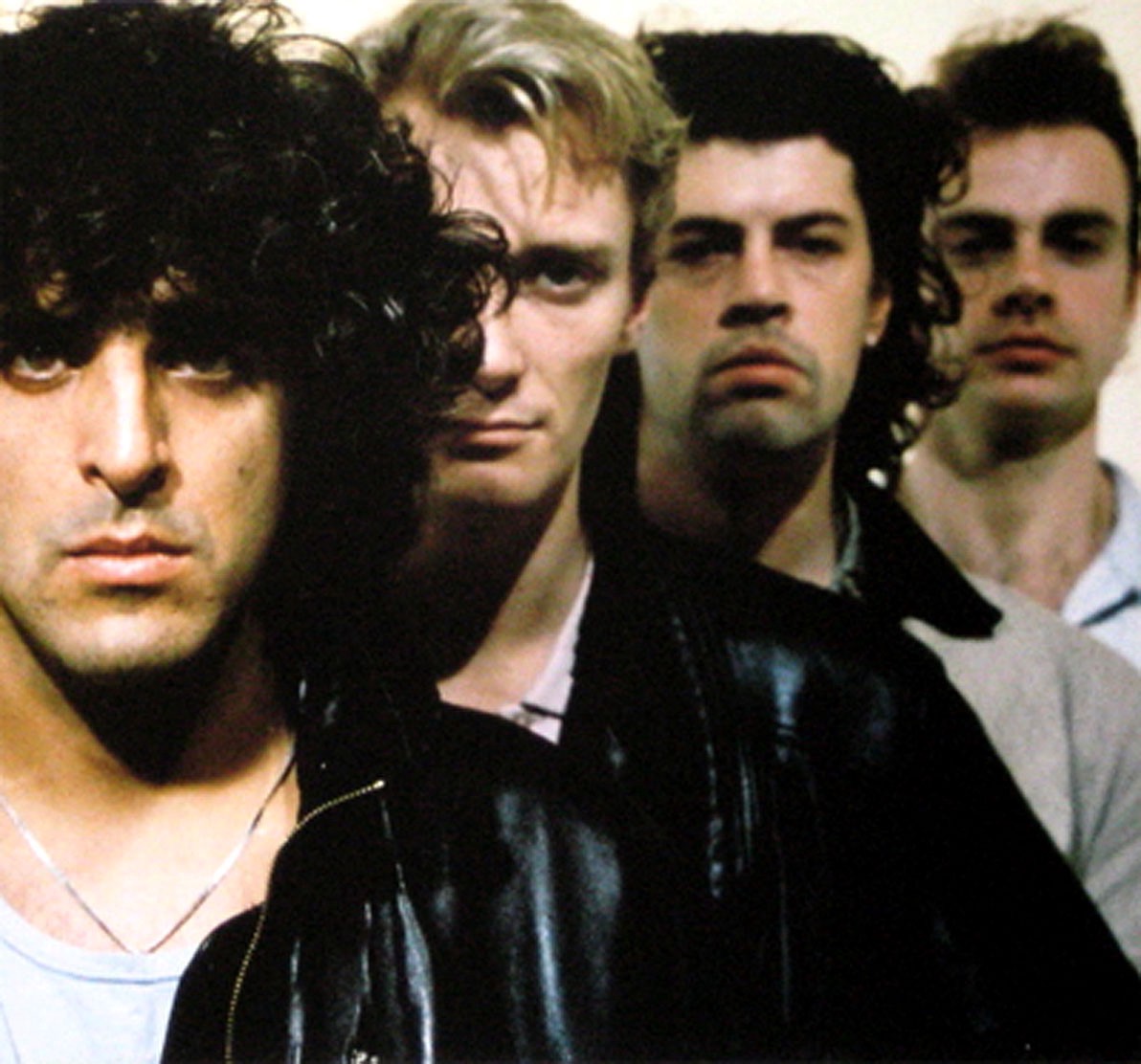 ROOTS of Killing Joke | on SiriusXM
Week of September 12, 2020
Sat 9/12, 6PM ET
Sun 9/13, 1PM ET
Mon 9/14, 9AM ET
Tues 9/15, 4PM ET
Thurs 9/17, 9PM ET
This week's special metal history session is dedicated to Killing Joke, one of the most influential non-metal bands in all of metal history. Enter the ominous, paranoid, relentless world of Killing Joke with over four decades of heavy offerings by the band plus cover tributes by Metallica, Prong, Fear Factory, Behemoth, Helmet, and more. Know your Roots!
Inject your head with metal history and read SOUND OF THE BEAST: The Complete Headbanging History of Heavy Metal, by Roots host Ian Christe.
PLAYLIST:
KILLING JOKE – "Hosannas from the Basements of Hell" from HOSANNAS FROM THE BASEMENTS OF HELL
KILLING JOKE – "Money is Not Our God" from EXTREMITIES, DIRT, AND OTHER REPRESSED EMOTIONS
METALLICA – "The Wait" from GARAGE DAYS RE-REVISITED: THE $5.98 EP
16 – "Complications" from FISTULA SPLIT
HELMET – "Requiem" from MONOCHROME
KILLING JOKE – "Eighties" from NIGHT TIME
FEAR FACTORY – "Millenium" from TRANSGRESSION
PRONG – "Seeing Red" from SONGS FROM THE BLACK HOLE
BEHEMOTH – "Total Invasion" from EVANGELION
TREPONEM PAL – "Freedom or Suicide" from ROCKERS VIBES
NAPALM DEATH – "Logic Ravaged by Brute Force" from SINGLE
KILLING JOKE – "I Am the Virus" from PYLON
Roots is Sound of the Beast author (and Bazillion Points publisher) Ian Christe's heavy metal history show on Sirius XM Liquid Metal channel 40. Since June 2004, each weekly show has examined another subgenre, band, movement, country, or theme in metal, punk, and heavy rock. The show is available on-demand online from SiriusXM.com.