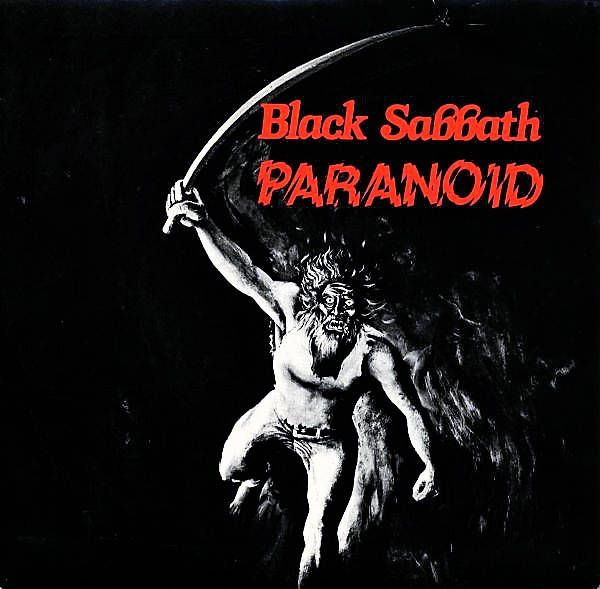 ROOTS of Black Sabbath's PARANOID at 50 | on SiriusXM
Week of September 19, 2020
Sat 9/19, 6PM ET
Sun 9/20, 1PM ET
Mon 9/21, 9AM ET
Tues 9/22, 4PM ET
Thurs 9/24, 9PM ET
We celebrate the 50th anniversary of Black Sabbath's PARANOID, exploring its creation in 1970; the bracing lyrics of "War Pigs," "Electric Funeral," and "Hand of Doom"; and the lasting influence as we go track-by-track via tributes by Slayer, Megadeth, Type O Negative, and the Dickies. Come see the things that make true happiness—know your Roots!
Read the story of Sabbath and all that came after them in SOUND OF THE BEAST: The Complete Headbanging History of Heavy Metal, by Roots host Ian Christe.
PLAYLIST:
BLACK SABBATH – "War Pigs" from PARANOID
BLACK SABBATH – "Paranoid (Alternate Lyrics)" from PARANOID
DICKIES – "Paranoid" from PARANOID 7″
CINDY & BERT – "Der Hund von Baskerville" from SIE UND ER, ER UND SIE
MEGADETH – "Paranoid" from HIDDEN TREASURES
PANTERA – "Planet Caravan" from FAR BEYOND DRIVEN
CANCER BATS – "Iron Man" from BAT SABBATH-BASTARDS OF REALITY
BLACK SABBATH "Electric Funeral" from PARANOID
SLAYER – "Hand of Doom" from NATIVITY IN BLACK II
OZZY OSBOURNE – "Rat Salad / Fairies Wear Boots" from SPEAK OF THE DEVIL
TYPE O NEGATIVE – "Paranoid" from THE ORIGIN OF THE FECES
EYEHATEGOD – "Sabbath Jam" from IN THESE BLACK DAYS VOL 1
Roots is Sound of the Beast author (and Bazillion Points publisher) Ian Christe's heavy metal history show on Sirius XM Liquid Metal channel 40. Since June 2004, each weekly show has examined another subgenre, band, movement, country, or theme in metal, punk, and heavy rock. The show is available on-demand online from SiriusXM.com.